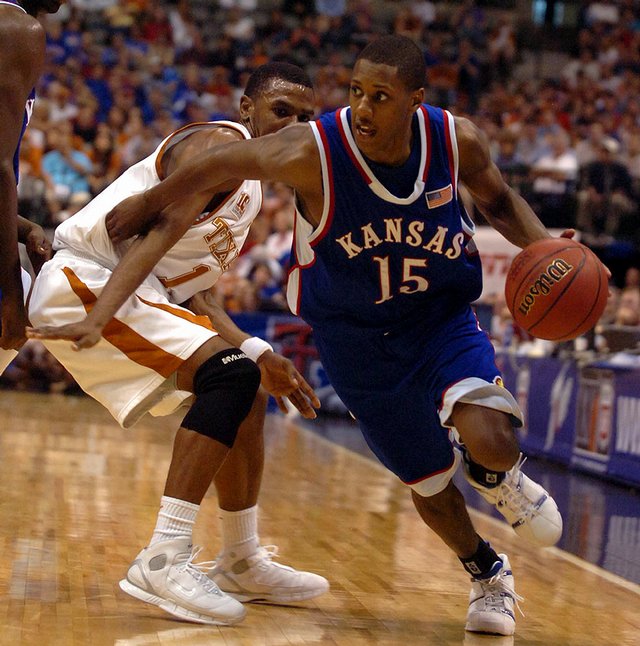 After an impressive freshman year, Mario Chalmers (15) shared the Jayhawks' most improved player award with Julian Wright.
Stories this photo appears in:
Self, Hawkins helped guard click following clunker against Bears
Glaring doesn't begin to describe how Mario Chalmers' performance against Cal last season sticks out from the other 32 games in which he played for Kansas University's men's basketball team. Chalmers' line: 0-for-3 from the floor, 1-for-2 from the free-throw line, 1 rebound, 1 assist, 6 turnovers, 1 point in 11 minutes.