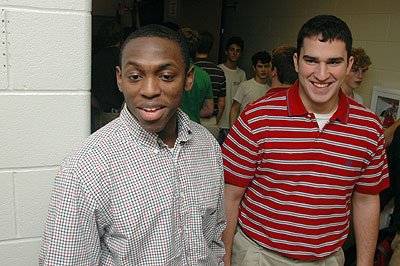 Kansas City (Mo.) Rockhurst High seniors Phillip Strozier, left,
and Sal Capra are expected to sign letters of intent today with
Kansas University. The two football standouts are the latest in a
long line of Division I players produced by Hawklets coach Tony
Severino in his 23 years at the school.