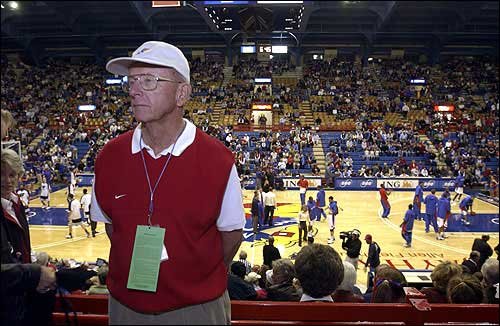 John Towner, an usher at Kansas University sporting events, watches
the west entrance into Allen Fieldhouse during pre-game warmups.
Manpower, the company that currently manages the ushers, is getting
out of the business, and the KU Athletic Corp. has hired Kansas
City, Mo.-based Crowd Systems to staff KU basketball games. Towner
ushered KU's game against Washburn University on Sunday.