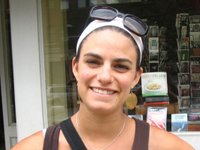 Anna Jackson (teacher in Lawrence) says...

No, absolutely not. With my job, I don't really have to stay in touch. If I leave everything prepared, I feel confident. When you're on vacation, you should be on vacation.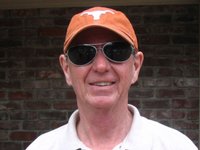 Terrill Wiges (sales in Lawrence) says...

Totally. My job is wholesale. I'm on the phone at 8 a.m. and I keep my cell phone on me at all times. If someone needs something, I'm making money. My job's not really about how many hours I work; it's about commission.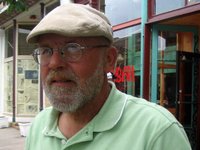 Paul Sittig (tax preparer in Three Oaks, Mich.) says...

I do. I bring my cell phone with me so that I can be contacted by my clients, but I like my clients. They're good people.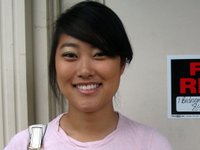 Carol Ham (sales associate in Lawrence) says...

No. When I'm on vacation, I don't want to even think about work. If they need to talk to me, I guess they could call me. But I'm certainly not going to come back early.