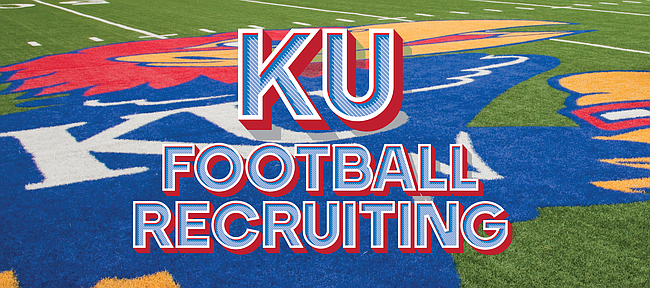 The top-rated prospect the Kansas football program ever signed, Quay Davis won't ever play for the Jayhawks.
KU announced Friday that the football program "terminated the recruitment" of Davis after gathering information about the Dallas high school receiver's connection with a battered woman shown in social media photos this week.
Per a statement from KU Athletics spokesman Dan Beckler, KU "immediately contacted individuals with knowledge on the matter" after a Twitter post that pictured a woman with a swollen-shut eye wearing a hospital gown was brought to the department's attention. The tweet also included pictures of Davis, and described him as someone who shouldn't be idolized or glorified.
"Based on the information we were able to gather, KU football has terminated the recruitment of this individual and communicated to him that he will no longer be recruited to play football at the University of Kansas," the statement read. "While we do not know the full details of what occurred in this instance, we were able to learn enough information and decide that it is in the best interest of Kansas football that we separate from this individual."
Davis, a senior receiver at Dallas Skyline High, was graded as a four-star talent by Rivals, with a 6.0 rating. This past January, he became the highest-ranked recruit to sign with the Jayhawks since Rivals started gauging players' abilities in 1999.
Rated by Rivals as the No. 8 receiver in the country, Davis was the No. 12 prospect in the state of Texas and the No. 59 overall class of 2021 recruit in the nation.
Earlier in his recruitment, Davis had committed to USC, Texas and SMU. He was recruited to KU by Emmett Jones, who is now the interim head coach.
KU's statement concluded: "We condemn violence of any kind against women. If you or someone you know has been the victim of abuse, please reach out to your local domestic violence center for help or contact the KU Office of Institutional Opportunity & Access (IOA) – IOA@ku.edu or 785-864-6414 for on-campus and off-campus resources."