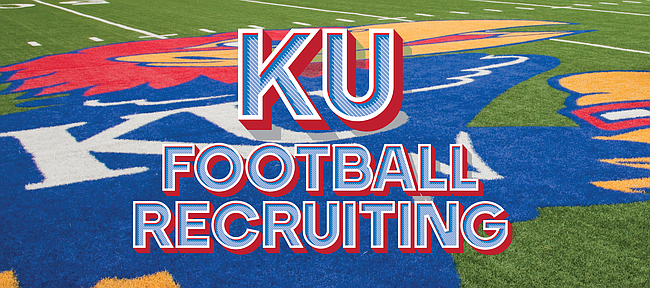 The University of Kansas athletic department is "working to gather details" after photos posted to Twitter show a battered woman who insinuates she has a connection to a KU football recruit.
The post, which included a "kufootball" hashtag, shows photos of a woman with a swollen-shut eye wearing a hospital gown. In the same thread, the posts also show pictures of Quay Davis, a four-star receiver who has committed to KU football in the class of 2021. The Twitter poster labeled photos of Davis as someone who should not be idolized or glorified, but did not provide any details on what or any connection he had to the battered woman.
Dan Beckler, a spokesman for KU Athletics, released a statement on the post and said people within the department had seen the photos.
"Any violence against women is not acceptable," Beckler said. "We are currently working to gather the details and cannot comment further at this time."
The tweet also included a screenshot photo of Davis' signing ceremony from this past January.
The top player in the KU football program's 2021 signing class, Davis was rated by Rivals as the No. 8 receiver in the country, the No. 12 prospect in the state of Texas and the No. 59 overall class of 2021 recruit in the nation.
A receiver at Dallas Skyline High, Davis previously had committed to USC, Texas and SMU during his time as a high school prospect. He was recruited to KU by Emmett Jones, who is now the interim head coach.
Over the span of his recruitment, Davis picked up 19 scholarship offers, including offers from Alabama, LSU, Oregon and several other Power Five programs.
Davis is graded as a four-star talent by Rivals with a 6.0 rating. He is the highest-ranked recruit to become a Jayhawk since Rivals started gauging players' abilities in 1999.