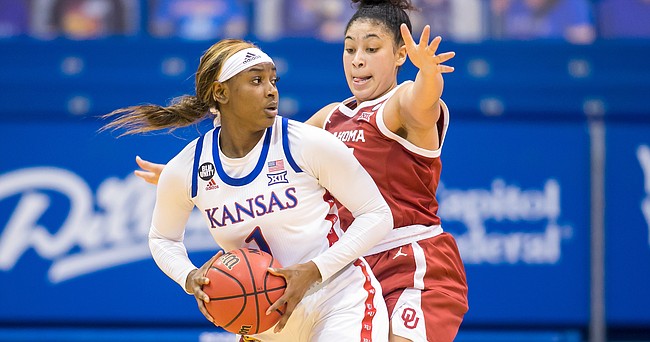 The University of Kansas women's basketball team will have to wait a little bit longer before it plays another game.
The Big 12 announced Sunday night the Jayhawks' Wednesday home matchup versus Baylor was postponed, because the Bears couldn't meet the conference's roster thresholds for competing.
However, KU updated its calendar and will now play Thursday at Texas — a game originally scheduled for Dec. 17 that had to be postponed. The newly announced game will be at 7 p.m. Thursday, on the Longhorn Network.
KU (5-2 overall, 1-0 Big 12) hasn't played since Dec. 29, a nonconference home win over New Mexico State. The Jayhawks have also had games against West Virginia, Oklahoma State and Iowa State postponed in recent weeks.
This marks the sixth time this season KU had a game either postponed or canceled all together (a Dec. home matchup with Rio Grande Valley).
With COVID protocols and injuries impacting the calendar, KU has played fewer games (seven) than any program in the Big 12 at this juncture. Every other conference team has played at least two Big 12 games at this point, as well as at least nine games overall.