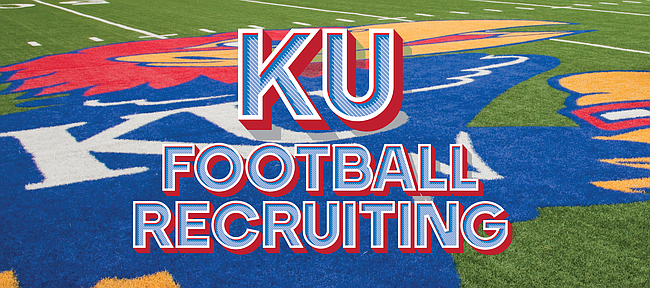 In the days leading up to and following February's National Signing Day, the Kansas football program continued to add preferred walk-ons to its list of additions for the 2021 season.
Just this past week, Landon Nelson, a cornerback from West Des Moines, Iowa, announced his commitment to the Jayhawks.
Nelson, a 5-foot-11, 185-pound corner from Valley High, isn't rated by Rivals, but did receive a two-star grade from 247 Sports.
Valparaiso, an FCS program, recruited Nelson and offered him a scholarship.
Nelson told the Journal-World via direct message that he'll join KU as a preferred walk-on, and he has an academic scholarship.
It was just a few days before Nelson's commitment that DeAndre Thomas, a running back from Blue Springs, Mo., also announced his decision to play at KU.
Recruited by KU special teams coordinator and running backs coach Jonathan Wallace, Nelson is listed at 5-8 and 180 pounds.
He reportedly also had an offer from Iowa Wesleyan, a Division III football program.
A few weeks back, Cole Petrus, a defensive end from St. Louis, Mo., revealed he was committing to play at KU.
A 6-4, 230-pound prep senior at St. John Vianney, Petrus also received some interest from Missouri and Memphis this past fall.