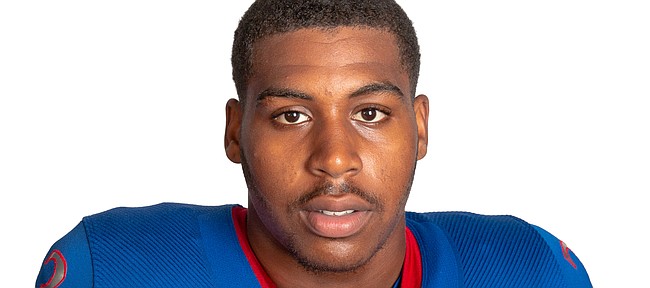 A University of Kansas football player was arrested Thursday on suspicion of domestic battery and kidnapping, according to Douglas County Jail booking logs.
Alonso Person, who is a linebacker on the team, is being held without bond, according to the booking logs.
Head football coach Lance Leipold said in a statement Friday evening that Person has been suspended indefinitely from all team activities.
"Any allegations of this magnitude are not taken lightly, and we will continue to gather the facts to determine the next appropriate steps," Leipold said in the release.
Further details about the allegations against Person were not immediately available on Friday evening.
Person, a redshirt freshman linebacker from Harbor City, Calif., was a member of the previous coaching staff's 2020 recruiting class. He has never played in a game for the Jayhawks, and his name appeared on the football team's unavailable list several times over the course of the past week.