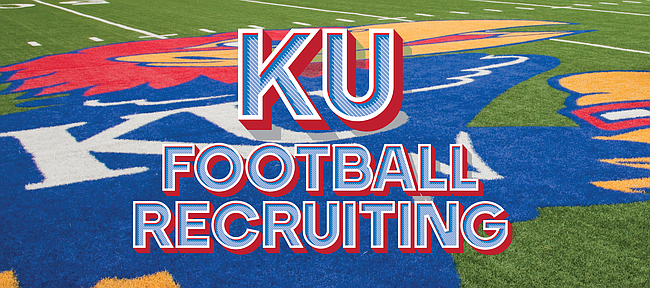 The Kansas football coaching staff kept steadily building for the future on Wednesday, adding a fourth member to the program's 2022 recruiting class.
Xavion Brice, a junior high school wide receiver from Seguin High, in Arlington, Texas, announced his commitment to KU on Twitter, with a photo of himself in his prep uniform and a lengthy note thanking coaches, his parents and the like.
Though Seguin played quarterback when he was younger, he moved to wideout exclusively this year, he told Jon Kirby of Jayhawk Slant.
Seguin shared that KU receivers coach and passing game coordinator Emmett Jones first began recruiting him roughly a year ago.
"I've got a good relationship with Coach Jones and it will only grow," Brice told Jayhawk Slant. "When I committed, he said that was great and he can't wait until I get there."
Brice, listed at 6-foot-2 and 170 pounds, isn't yet rated as a prospect by Rivals, while 247 Sports has assessed him as a three-star athlete.
All verbal pledges, of course, are nonbinding. It will be a little more than a year from now before Class of 2022 recruits can first sign to make their commitments official.
KU football Class of 2022 commitments
(Rivals rankings)
• Austin Myers — 3-star Arkansas prep QB
• Brock Burns — 3-star Arkansas OL
• Dewuan Mack — 3-star Missouri DB
• Xavion Brice — Texas WR