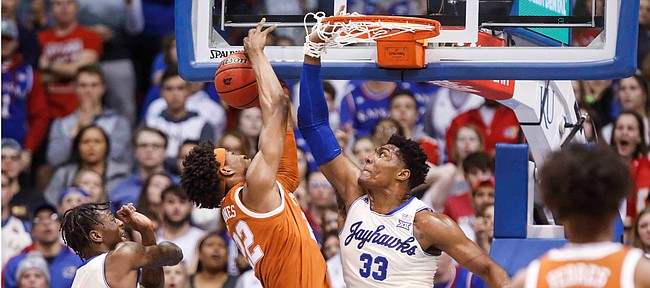 Still just two years old, the NCAA Evaluation Tool (NET) ranking system is simplifying its approach.
According to an announcement from the NCAA earlier this week, the NET rankings now will be based on just two metrics instead of five.
Both will incorporate many of the same components as the old system, but the process will be tweaked in an effort to increase accuracy and simplify the rankings as a whole.
"When we adopted the NET in 2018, we had reviewed several seasons worth of data and we insisted that we would continue to evaluate the metric," said Dan Gavitt, the NCAA's senior vice president of basketball. "We've been very satisfied with its performance thus far, but it became evident after two seasons of use that this change would be an improvement."

Put into effect as a replacement for the RPI rankings to determine college basketball's best teams, the NET now will primarily track Team Value Index and each team's adjusted net efficiency rating.
Team Value Index rewards teams for beating quality opponents, particularly away from home. The net efficiency rating, which is adjusted to account for the strength of the opponent and location of each game, now aims to put greater value on statistics recorded against stronger opponents.

The NET no longer will use winning percentage, adjusted winning percentage and scoring margin in its formula, and the strength-of-schedule component also has been tweaked.
The "modernized" strength of schedule is now based on rating every opponent on a team's schedule by how hard it would be for an NCAA tournament-caliber team to win the game. It considers opponent strength and game site, assigning a difficulty score to each game.
Gavitt said he believed these changes would put the NET in a terrific position to help determine the next several NCAA Tournament fields.
"While we will continue to monitor the metric, I don't anticipate any additional adjustments for several years," he said. "We believe this change will result in more precision throughout the season and will be easier for our membership and the public to understand."
The 2019-20 Kansas Jayhawks, which finished the most recent college basketball season at 28-3 and ranked No. 1 in nearly every major poll, ended the season ranked No. 2 in the NET, behind Gonzaga.
KU finished 20th in the final version of the first ever NET rankings in March of 2019.