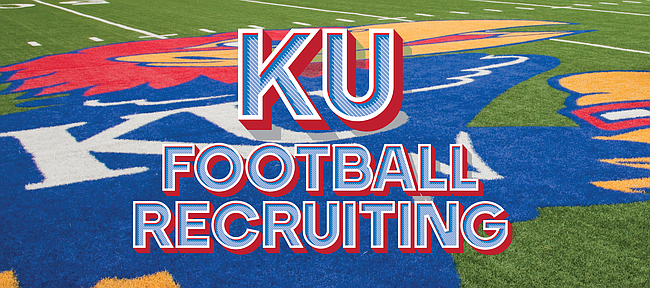 Lawrence High's two-sport standout Devin Neal will be staying home at the next level.
Late Friday night, Neal announced his verbal commitment to the University of Kansas via his personal Twitter account. Neal, who graduates in 2021, plans to play both football and baseball for the Jayhawks at the collegiate level.
"Both of them are my passion and my love," Neal told the Journal-World Friday afternoon. "To be quite honest with you, I could see myself playing professionally in both. I'm fortunate to have the ability to play both at the high level and it is definitely something I want to pursue more."
Neal told the Journal-World that he originally planned to announce his verbal commitment by the start of summer. With the threat of coronavirus suspending in-person recruiting, however, Neal chose to reveal his commitment sooner than his original timeline.
Because of the coronavirus pandemic, Neal also got the opportunity to participate in KU's virtual junior day. He was originally going to miss it due to a baseball game in Oklahoma before the high school season was canceled.
"It was awesome," Neal said of KU's virtual junior day. "I've already been to two junior days at KU before, but it definitely gave me another aspect of things I didn't get to see before because I didn't have time."
According to Rivals, Neal is a three-star running back and ranked No. 43 at his position. He's currently the third-best prospect in Kansas in his class. Neal, who is 5-foot-11 and 190 pounds, had a pair of four-touchdown performances against Olathe North and Topeka High during a sensational junior campaign last year.
In addition, Neal was just as dynamic as a sophomore on the baseball diamond. He was an All-Sunflower League outfielder and a second-team selection on the all-state team in Class 6A.