University of Kansas athletic administrator Terry Prentice has been promoted to the role of Associate Athletic Director/Chief Diversity and Inclusion Officer.
An assistant AD for major gifts, track administration and diversity since November of 2018, Prentice will vacate his role in KU's Williams Education Fund to take on a broader role in the athletic department.
"Terry has done a terrific job leading our diversity hiring committee and our recently formed Diversity Leadership Council," KU Athletic Director Jeff Long said in a news release announcing the move. "Those experiences have prepared him for this larger role leading our diversity and inclusion efforts in KU Athletics."
According to the release, one of Prentice's top priorities as a member of KU's executive leadership team will be to lead the Jayhawks' commitment to build a more diverse and inclusive department.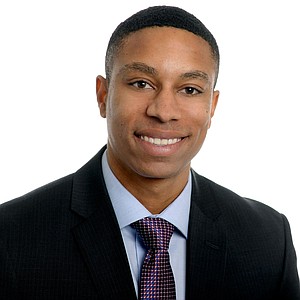 He will work directly with student-athletes and staff and will remain in his role as track and field sports administrator.
"I am extremely humbled and grateful to step into such a critical role within our department," Prentice said in the release. "I am ready to partner with my colleagues to engage efforts that will benefit the student-athlete experience at the University of Kansas."
Before coming to KU, Prentice served in several fundraising capacities with the Razorback Foundation at the University of Arkansas and the Ole Miss Athletics Foundation at the University of Mississippi.
A native of Pomona, California, Prentice earned his bachelors degree in history in 2012 and masters degree in sports management in 2014 from the University of Arkansas.