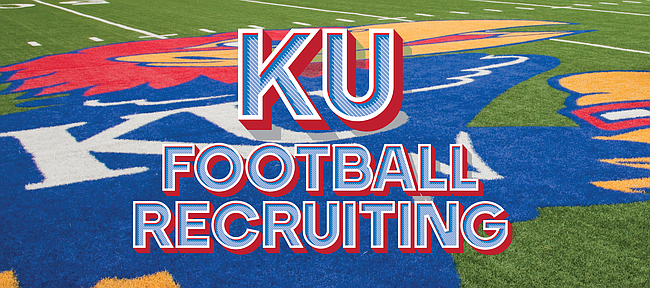 Kansas football fans got a rare opportunity this past weekend to watch a high school recruit tied to the program playing on national television. They obviously weren't the only ones watching Class of 2021 quarterback Ben Easters closely.
With his Brownsburg football team playing a marquee game on ESPN2 Saturday night, Easters told 247 Sports' Steve Wiltfong that KU coaches texted him beforehand to let them know they were tuning in.
"I hope I gave them a good game to watch," Easters told 247 Sports after his Bulldogs, ranked No. 3 in Indiana, defeated St. Xavier (Ohio) in overtime.
Easters' team trailed by as many as 14 in the first half, when he got off to a slow start and threw five incompletions on the first drive. But Brownsburg rallied back as the longtime KU commit, rated a 3-star prospect, went 14-for-30 through the air in the win, passing for 208 yards.
Easters had two interceptions in the game but also threw both of his touchdown passes in the fourth quarter with Brownsburg battling back.
His high school head coach, John Hart, told 247 Sports that Easters' TDs in particular showed "an element of toughness that great quarterbacks have."
Now a 6-foot-3, 195-pound prep senior, Easters first committed to KU a little more than a year ago.
Even though Les Miles had a different offensive coordinator at the time Easters first pledged to join the Jayhawks, the young QB had high praises to share when discussing the current O.C., Brent Dearmon, with 247 Sports.
"Coach Dearmon is the best offensive coordinator in the country. People are going to find that out," Easters said. "I love the coaching staff. I love the offense."
After completing his high school season at Brownsburg, Easters said he plans to enroll early at KU, giving him the chance to take part in practices and training beginning in the spring semester of 2021.
"I'm going to go in and try and compete right away," Easters said.