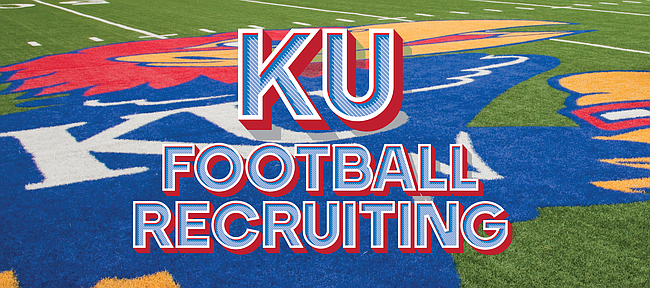 A three-star cornerback who picked up scholarship offers from Florida State, Auburn, Tennessee and Missouri earlier in his recruitment has decided to take a different route by committing to Kansas.
"I'm excited to say I've committed to the University of Kansas," Kameron Grays, of Eight Mile, Ala., posted to his Twitter account Wednesday afternoon.
Grays, listed at 6-foot-2 and 190 pounds, is ranked by Rivals as the No. 34 prospect in Alabama.
Grays recently told Jon Kirby of Jayhawk Slant that he took comfort in knowing a couple of KU assistants — defensive backs coach Chevis Jackson and offensive coordinator Brent Dearmon — are originally from his home state.
With his commitment, Grays joined fellow Alabama prospect Edgar Amaya, a three-star offensive lineman, in KU's 2021 recruiting class.
Head coach Les Miles and his staff now have lined up 16 verbal commitments for the Jayhawks' next recruiting class, with all but two of them graded by Rivals as three-star prospects.
All of the commitments are nonbinding at this point. The earliest that class of 2021 football prospects can sign is December 16.
KU football class of 2021 commitments
(Rivals rankings)
• Majik Rector — 3-star Texas prep WR
• Ben Easters — 3-star Indiana prep QB
• Jaddai Henry — 3-star Texas prep WR
• Kelan Robinson — 3-star Texas prep WR
• Devin Neal — 3-star Lawrence prep RB
• Mason Brotherton — 3-star Arkansas prep TE
• De'Kedrick Sterns — 3-star Texas prep OL
• Edgar Amaya — 3-star Alabama prep OL
• Andrew Simpson — 3-star California prep LB
• Trey Staley — 3-star Georgia prep LB
• Omar Burroughs — 3-star Florida prep DB
• Keon Coleman — 3-star Louisiana prep WR
• Devonte Wilson — 3-star Florida prep DB
• Kameron Grays — 3-star Alabama prep DB
• Deldrick Withers — 2-star Arkansas prep DE
• Larson Workman — 2-star Texas prep OL