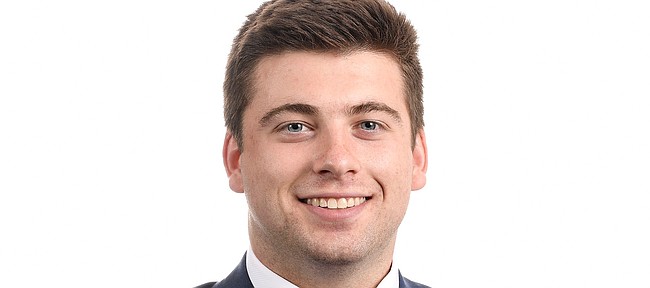 A University of Kansas football player was arrested around 12:30 a.m. Sunday at a popular student bar.
Thomas Patrick Barrett, 20, was arrested at 1340 Ohio St. — the address of Jayhawk Cafe, commonly known as The Hawk — on suspicion of contributing to a child's misconduct and displaying or possessing a fictitious or fraudulent ID card, according to the Douglas County Jail booking log.
"We are aware of the situation and are currently in the process of gathering information," a spokesperson for the KU football program said in a statement to the Journal-World. "We will handle the situation according to our internal policies."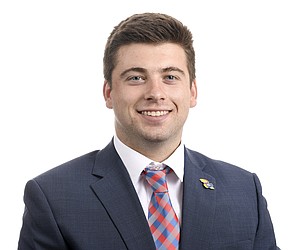 Barrett posted $1,500 bond and was released from jail a couple of hours after his arrest, and he has a court appearance set for Sept. 17, the booking log shows. Charges had not been filed against him in Douglas County District Court as of Monday, according to court records.
Barrett is a linebacker from Cleveland, according to his bio page on the Kansas Athletics website. In 2018 and 2019, he made the Big 12 Commissioner's Honor Roll and the Athletic Director's Honor Roll in the spring, the bio page says.
Barrett will turn 21 this week, the booking log shows.
Lawrence police did not immediately respond to an email seeking more information Sunday.
— Journal-World reporters Mackenzie Clark and Matt Tait contributed to this report.