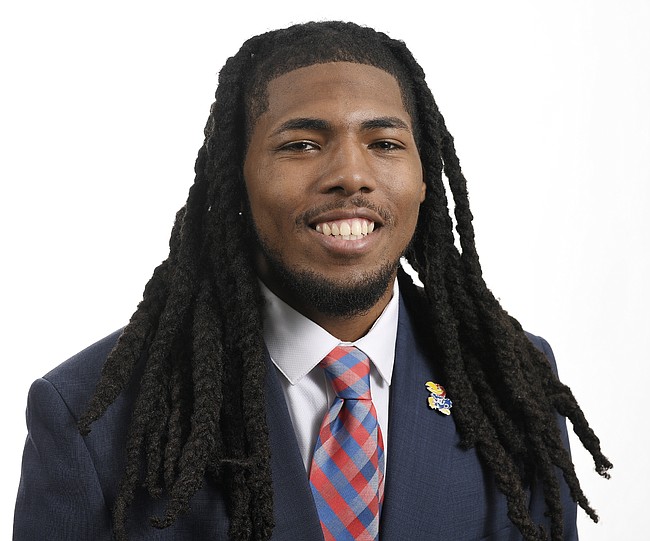 A University of Kansas football player was arrested Monday morning in Missouri.
Corione Harris, 20, was arrested on suspicion of failure to appear, according to the booking log on arrests.org.
Per court logs, Harris received a ticket for speeding on March 8. Harris' license was suspended on July 29 after missing his court date on July 23.
"We are aware of the matter involving our student-athlete and will handle it internally," Kansas Athletics spokesman Dan Beckler said in a statement to the Journal-World.
The Platte County Sheriff's Office did not respond to a phone call seeking more information Monday afternoon, but a current inmate list did not show Harris' name.
Harris, a sophomore cornerback from New Orleans, has played in all six games this season for the Jayhawks. Harris has 14 tackles on the year, while recording two pass deflections as well.
Last season, Harris played all 12 games as a true freshman. He finished with 44 tackles and one interception to go along with five pass deflections. Harris, who was a four-star recruit out of high school, was brought to the program by the previous coaching staff.
Kansas (2-4, 0-3 Big 12) has a bye this week but will travel to Texas on Oct. 19.