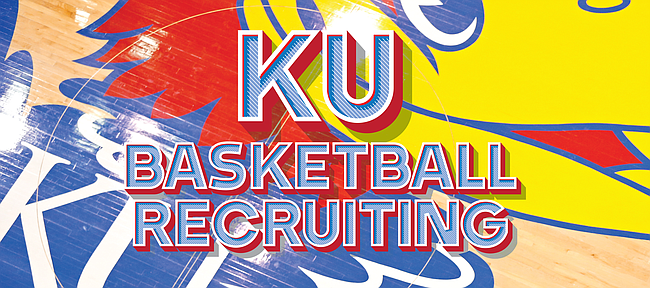 The Kansas basketball team's 2019 recruiting class was dealt a pair of blows on Saturday, when two of the Jayhawks' targets announced their commitments to other programs.
Both of them graduate transfers, T.J. Holyfield decided to move on from Stephen F. Austin to join Texas Tech and Rayjon Tucker opted to leave behind Arkansas Little Rock to play at Memphis.
The 6-foot-8 Holyfield announced his decision via Twitter, writing in part, "I'm happy to announce I've committed to the 2019 Big 12 Champions!"
A 6-5 guard, Tucker considered entering the NBA Draft before choosing Memphis over KU, Auburn, West Virginia and Iowa State.
Offseason shoulder surgery sidelined Holyfield the enitrety of this past season. He averaged 12.9 points and 6.4 rebounds at SFA in 2017-18. Holyfield had narrowed his choices to Tech, KU and Illinois.
Tucker stood out as a 3-point shooter and scorer during his final season at Little Rock, connecting on 41.4% from downtown while putting up 20.3 points a game and averaging 6.7 rebounds.
While the experience of Holyfield, who was considered more of a long shot for KU, and Tucker could have made them valuable additions at Kansas, Bill Self's Jayhawks still have options in the Class of 2019, and high profile ones at that.
After signing Dutch forward Tristan Enaruna earlier this week, KU remains in the hunt for and is considered by national recruiting experts to be one of the favorites in the recruitment of both five-star point guard R.J. Hampton, who recently reclassified to join the 2019 class, and 6-9 five-star forward Precious Achiuwa.
Currently with three players in its class, KU has signed Enaruna and fellow four-star prospects Christian Braun and Isaac McBride.