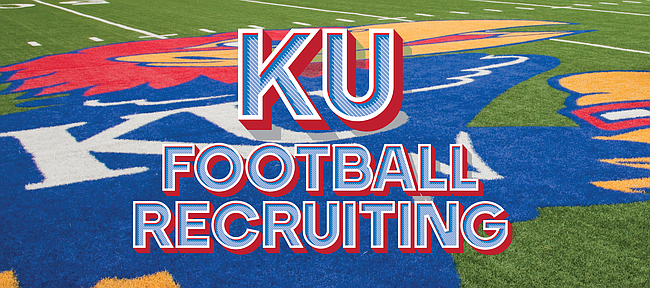 The Kansas football team had a few recruits visiting campus during its first scrimmage of spring football on Saturday.
Not too long after the practice session ended, one of them was ready to commit to head coach Les Miles and the Jayhawks.
Will Huggins, a 6-foot-6 tight end at Shawnee Mission South, joined KU's 2020 recruiting class, informing Miles and his staff of his plans to sign with the program.
Huggins, currently a junior at SMS, announced his decision on Twitter, writing in a post: "After lots of talks with my family, I am excited to say I am committed to the University of Kansas."
Unrated as a prospect by Rivals at this juncture, Huggins became the first in-state recruit to join KU's 2020 class, the second tight end and the third member overall.
A month ago, Miles and KU landed commitments from a pair of three-star prospects, tight end Trevor Kardell (Lee's Summit, Mo.) and receiver Keenan Hambrick (Athens, Ala.).
According to Rivals, Huggins had previously picked up scholarship offers from Butler and Bowling Green.
Verbal commitments, of course, are nonbinding. The soonest any 2020 recruits can sign with Kansas is December.