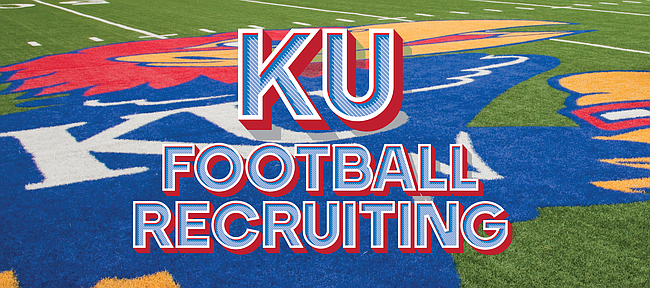 Keith Miller III has flipped his commitment again.
Miller, a three-star receiver from The Colony, Texas, announced via his personal Twitter account Saturday afternoon that he was flipping his verbal commitment to the University of Colorado. Miller was previously committed to the Kansas football team for the 2020 class.
The 6-5, 205-pound receiver committed to Les Miles and his staff on April 16, which was after he attended the spring game and the postgame Rick Ross performance.
The flip to KU, though, came after Miller committed to Texas Tech. Miller then backed out of the nonbinding verbal pledge shortly after Emmett Jones left the Red Raiders to become the receivers coach for the Jayhawks.
With Miller flipping his commitment, KU's recruiting class for 2020 consists of nine high school players.
2020 KU football recruiting class — verbal commitments
• Kershawn Fisher - 3-star LB from Louisiana
• Duece Mayberry - 3-star CB from Oklahoma
• Jackson Stoefen - 3-star OL from Iowa
• Keenan Hambrick - 3-star WR from Alabama
• Trevor Kardell - 3-star TE from Missouri
• Will Huggins - 3-star TE from Kansas
• DaVonshai Harden Jr. - 2-star QB from Kansas
• Kyler Pearson - 2-star WR from Oklahoma
• Jaylin Richardson - RB from Kansas