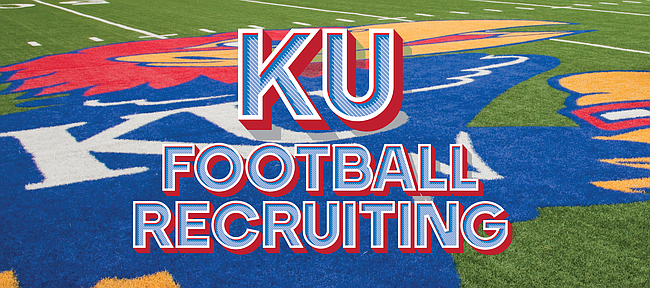 Another local product is slated to join the Kansas football team.
Running back Jaylin Richardson verbally committed to KU via his personal Twitter account with a post Tuesday night. Richardson plays for Schlagle High School in Kansas City, Kansas, becoming the third Kansas high school player of the 2020 Class along with DaVonshai Harden Jr. and Will Huggins.
Currently unrated as a prospect by Rivals, Richardson is a 6-foot-1, 195-pound running back. He received his offer from the Jayhawks after a strong camp performance in Lindenwood on May 31 in front of the KU coaching staff.
"It felt great to get the offer from my hometown school," Richardson told Jon Kirby of Jayhawk Slant. "When they told me, my heart was racing, and it was a really good moment for me. I have been waiting for that one."
Richardson has received 12 offers, including offers from Central Michigan and Wyoming after the Lindenwood camp. With his announcement, Richardson became the 10th prep player from the 2020 class to verbally commit to KU.
2020 KU football recruiting class — verbal commitments
• Kershawn Fisher - 3-star LB from Louisiana
• Duece Mayberry - 3-star CB from Oklahoma
• Jackson Stoefen - 3-star OL from Iowa
• Keith Miller III - 3-star WR from Texas
• Keenan Hambrick - 3-star WR from Alabama
• Trevor Kardell - 3-star TE from Missouri
• Will Huggins - 3-star TE from Kansas
• DaVonshai Harden Jr. - 2-star QB from Kansas
• Kyler Pearson - 2-star WR from Oklahoma
• Jaylin Richardson - RB from Kansas