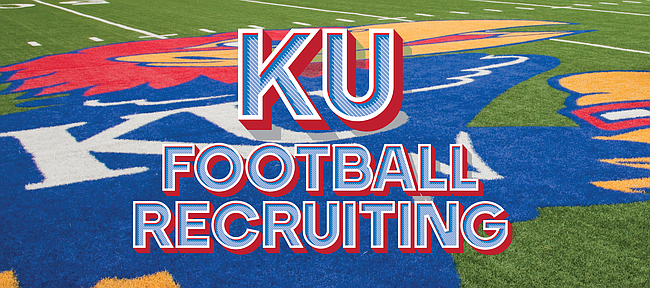 The Kansas football team picked up on Monday night its third verbal commitment this month for its 2020 recruiting class.
A standout at Les Miles' on-campus camp a little more than a week ago, receiver Kyler Pearson announced on Twitter his decision to give KU's new head coach his verbal pledge.
Currently unrated as a prospect by Rivals, Pearson is a 5-foot-8 slot receiver from Union High, in Tulsa, Okla.
Pearson told Jon Kirby of Jayhawk Slant ahead of announcing his intentions of one day joining KU that his conversations with Miles influenced his decision.
"I was really excited because I had talked to other coaches quite a bit and some of them kept talking about my height," Pearson said. "But Coach Miles was different. He never talked about my height, he just was really excited how I played and how I competed. And I really liked that about him."
With his announcement, Pearson became the ninth prep player from the 2020 class to verbally commit to KU and Miles.
2020 KU football recruiting class — verbal commitments
• Kershawn Fisher - 3-star LB from Louisiana
• Duece Mayberry - 3-star CB from Oklahoma
• Jackson Stoefen - 3-star OL from Iowa
• Keith Miller III - 3-star WR from Texas
• Keenan Hambrick - 3-star WR from Alabama
• Trevor Kardell - 3-star TE from Missouri
• Will Huggins - 3-star TE from Kansas
• DaVonshai Harden Jr. - 2-star QB from Kansas
• Kyler Pearson - WR from Oklahoma