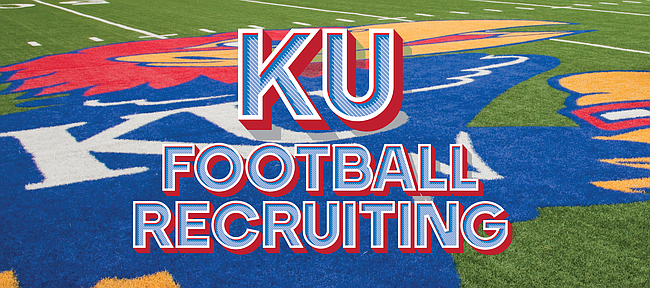 Les Miles continues to add to the 2020 recruiting class for the Kansas football team.
On Sunday, Daniel Hishaw Jr. announced via his personal Twitter account that he was committed to the Jayhawks. According to Rivals, Hishaw is a two-star athlete from Moore, Oklahoma.
Hishaw, who is 5-foot-11, 195 pounds, had offers from eight other programs. Hishaw chose Kansas over Central Oklahoma, Eastern Michigan, Houston Baptist, Nevada, North Texas, Southern Miss, Texas State and Western Illinois.
"I like how much they're trying to change the culture around," Hishaw told Jon Kirby of Jayhawk Slant. "Something that stood out to me is they have a program with all the team leaders to get everybody together. It reminded me a lot of my high school. It just felt right to go to Kansas."
At Moore High, Hishaw plays both quarterback and defensive back. As an athlete, Hishaw has multiple position options at the collegiate level. The Jayhawks now have 22 verbal commitments in the 2020 class, which includes 16 pledges from June.
2020 KU football recruiting class
- Verbal commitments
• Kershawn Fisher - 3-star LB from Louisiana
• Duece Mayberry - 3-star CB from Oklahoma
• Jackson Stoefen - 3-star OL from Iowa
• Keenan Hambrick - 3-star WR from Alabama
• Trevor Kardell - 3-star TE from Missouri
• Will Huggins - 3-star TE from Kansas
• Krishawn Brown - 3-star LB from Oklahoma
• Khari Coleman - 3-star DE from Louisiana
• Garrett Jones - 3-star OL from Michigan
• Ja'Cobee Bryant - 3-star CB from Alabama
• Malik Johnson - 3-star WR from Texas
• Caleb Taylor - 3-star DE from Missouri
• Kenean Caldwell - 3-star DT from Louisiana
• Jaylin Richardson - 3-star athlete from Kansas
• Taiwan Berryhill - 3-star linebacker from Louisiana
• DaVonshai Harden Jr. - 2-star QB from Kansas
• Luke Grimm - 2-star WR from Missouri
• Tommy Brandt - 2-star OL from Minnesota
• Juan Jarrett - 2-star LB from Ohio
• Nicholas Martinez - 2-star OL from California
• Kyler Pearson - 2-star WR from Oklahoma
• Daniel Hishaw Jr. - 2-star athlete from Oklahoma