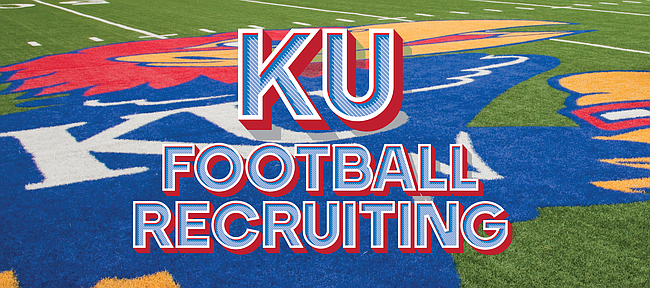 With the timing of his hire in November, Les Miles had to scramble to assemble his first recruiting class as the head football coach at the University of Kansas.
That obviously won't be an issue for Miles and his assistants when it comes to the Class of 2020.
The Jayhawks already have their first commitment for Miles' second KU class, thanks to a decision from Keenan Hambrick on Saturday.
A 6-foot-4 receiver from Athens, Ala., Hambrick was one of several high school juniors in Lawrence this weekend for the program's second Junior Day of the month.
The first member of KU's 2020 recruiting class told Jon Kirby of Jayhawk Slant that Miles extended a scholarship offer during his visit, and Hambrick was on board before leaving the coach's office.
Hambrick, a three-star prospect according to Rivals, was recruited by KU assistants Chevis Jackson and Emmett Jones.
"Coach Jackson told me the whole staff watched my film," Hambrick told Jayhawk Slant. "And he said they loved me and they wanted to get me up on campus. Coach Jackson talked to me and told me to make sure I watch Texas Tech film because that's where coach Jones was before he came to Kansas."
Previously, Hambrick reportedly had offers from Arkansas State, Liberty, South Alabama and Southern Miss, with Auburn showing some interest in him, as well.
KU and Hambrick, of course, still have a long way to go before his nonbinding verbal pledge can become official, in December at the earliest.