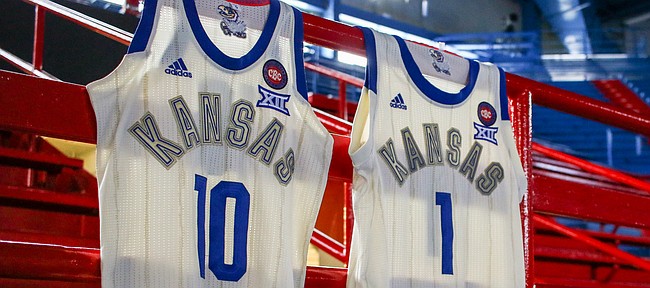 With a day-night basketball twinbill slated for Allen Fieldhouse on Saturday, both the University of Kansas men's and women's teams will pay homage to Black History Month with special edition Harlem Renaissance uniforms created by Adidas.
The jerseys and shorts were designed with features said to encapsulate the 1920's, when the Harlem Renaissance fostered black cultural identity and inspired people to who took part in the movement to change stereotypes about the black community.
The Adidas uniforms, being worn by 11 schools nationwide, reference ballrooms, because the Harlem Rens (also known as the Renaissance Big Five), an all-black professional basketball team created in the early 1920's, played its home games on a local ballroom dance floor.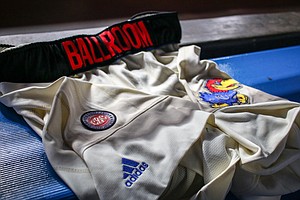 The KU men's team plays host to Oklahoma State at 11 a.m., and the KU women's team takes on Texas at 7 p.m.
A limited number of replica shorts and jerseys are available at select retail partners, including Rally House—Allen Fieldhouse, KUStore.com and the KU Bookstore.