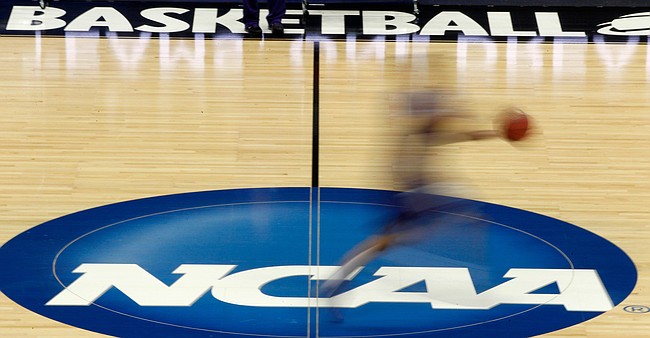 A trial aiming to tackle corruption in college basketball is expected to conclude in a matter of days.
In a letter filed in federal court on Saturday, Robert S. Khuzami, a U.S. attorney, notified presiding Judge Lewis A. Kaplan that both the prosecutors and the defense attorneys think they will finish calling witnesses to the stand and rest their cases as early as Tuesday.
The case would then go to the jury for a verdict.
In the trial, business manager Christian Dawkins, former amateur coach Merl Code and former Adidas executive Jim Gatto have pleaded not guilty to defrauding various colleges, including the University of Kansas, by concealing the use of under-the-table payments of up to $100,000 from Adidas in exchange for college basketball recruit commitments to programs that were seen as a path to big NBA paydays.
Their lawyers haven't disputed that payments were arranged in violation of NCAA rules, but they argue that the schools never suffered any harm.
Throughout the proceedings, many details related to the recruitment of Billy Preston, a former KU player, and Silvio De Sousa, a current KU player, have come to light. Guardians for the two men allegedly accepted cash for the players to play at KU.
Preston, whose mother allegedly accepted $90,000, never played an official game at KU, and eventually left the program during the season while the university and NCAA were continuing to look into his eligibility. He now plays professional basketball for the NBA's Cleveland Cavaliers organization.
De Sousa, whose guardian Fenny Falmagne allegedly accepted $2,500 with the intention of receiving $20,000, is currently a player with the program and could be facing eligibility concerns. Despite the possible concern, De Sousa said during KU's media day on Wednesday that he is sure he will play for the team this year.