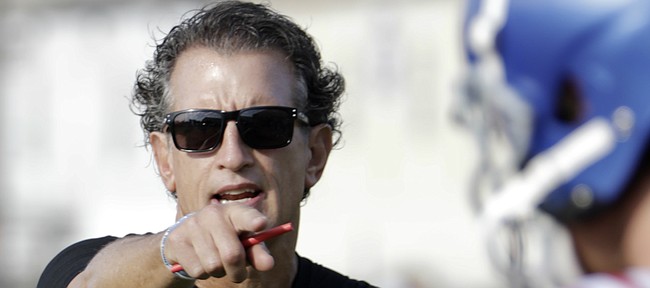 Kansas football coach David Beaty announced Wednesday evening that he had fired offensive coordinator Doug Meacham.
"I appreciate Doug and all the work he put in during his time at Kansas," said Beaty in a news release. "None of us are satisfied with the progress we are making on the offensive side of the ball. We hope that with this change we are better able to put our players in the best position to be successful."
Beaty said the coordination of the offense for the remainder of the season would be a team effort, but added that he will have final say regarding in-game play calling.
In addition, Beaty will work directly with the quarterbacks.
Kansas (2-4 overall, 0-3 Big 12) is on a bye this week and will return to the field for its first game without Meacham on Oct. 20 at Texas Tech.
Stay in touch with KUsports.com for much more on this story.