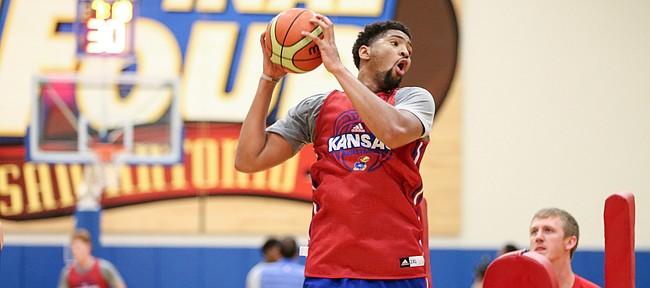 Generally, danger lurks where fads flourish. Fads warp minds, blind fashion taste from born followers and stunt individualism.
Remember the Tamagotchi, the hand-held, digital pets that flew off the shelves late in the 20th century? It supposedly was marketed to children, but the inventors knew the true demographic of the consumers.
The Tamagotchi creators knew that helicopter parent whose need to control every aspect of a child's life wasn't quite sated, thanks to those unreasonable teachers who didn't put extra and, in many cases, extra-large desks in classrooms so that parents could keep a constant eye on children.
So the helicopter parent gave a Tamagotchi for a birthday present as a means of exerting some sort of control over the child during school hours by either feeding or starving and definitely disciplining the digital pet.
Another pet fad had come into vogue during the 1975 Christmas season. Pet rocks, packaged in a cardboard box, sold for $4. The morons who bought them could have saved money by tilting their heads to the left, using their right palm to smack themselves hard on the right temple and then placing an open box under the left ear so that the rock could fall from one box into another.
Even sports, from time to time, fall prey to fads. In basketball, both NBA and college, 3-pointers are all the rage. Big men have embraced the little man's equalizer shot as their own. Joel Embiid is far from the only NBA center who shoots them. Centers who don't have shooting range beyond the 3-point arc have become the exception.
Copying the style of the up-tempo, 3-point shooting Golden State Warriors is in vogue for NBA and college teams.
Villanova won the national championship by having five 3-point shooters on the floor nearly at all times.
In the past two seasons, Kansas reached the Elite Eight and then the Final Four with a slender "power" forward and called it a four-guard lineup.
Coaches respect the 3-pointer, once considered the shot that gave the underdog a puncher's chance, more now than ever.
Villanova scored 40.2 percent of its points on 3-pointers, 15th-highest in the nation. Kansas and Villanova ranked 10th and 11th in the nation with a .401 3-point percentage.
So now, all college basketball talk that doesn't involve the FBI seems to center on the absolute need for every team to load up on 3-point marksmen, because it's not just the new way to win, it's the only way. Hello, does anybody's short-term memory still work?
Once upon a time, a team that scored just 25.3 percent of its points on 3-pointers (294th in the nation) and attempted just 30.3 percent (306th in the nation) of its field goals from 3-point range won the national title by defeating a team that scored just 26.6 percent (270th) of its points on 3s and attempted just 32.8 percent (258) of its field goals from long range.
How many decades ago do you suppose that prehistoric title game took place?
Try 2017, when North Carolina topped Gonzaga, 71-65.
Somehow, it took just one year for Tall Ball to become so yesterday. So make no mistake, Kansas is in big, big trouble.
The Jayhawks lost all of their 3-point shooters from the Final Four squad and haven't scored one in late recruiting.
Uh-oh.
Relax.
By using four guards the past two seasons, KU coach Bill Self has shown he's willing to part from his preferred way of doing business, which means he's capable of going in the complete opposite direction in 2018-19, again parting from his comfort zone.
Self's preference always has been to play two big players and three guards, but if using three big men gives him his most talented starting five, don't think he's not capable of giving it a serious try.
In what seems like the unlikely event Silvio De Sousa plays for Kansas next season, why not go with a starting lineup of freshmen Devon Dotson and Quentin Grimes in the backcourt, 6-foot-9 Dedric Lawson at small forward, De Sousa at power forward and Udoka Azubuike, provided he doesn't keep his name in the NBA draft, at center.
If De Sousa can't play, using 6-8 K.J. Lawson at small forward and Dedric at power forward presents another option.
Sure, the Lawson brothers (not twins) both were far better rebounders than 3-point shooters during their sophomore seasons at Memphis. Dedric averaged 19.2 points, 9.9 rebounds and shot .270 from 3 in 2016-17 and K.J. averaged 12.3 points, and shot .328 from 3. It's not what most college lineups look like, but there are advantages to putting so much size on the floor.
The most recent team to take an undefeated record into the NCAA tournament was even taller than that potential Kansas lineup. Kentucky's 2014-15 squad had 6-10 Trey Lyels, a so-so 3-point shooter, at small forward. The Wildcats shot just .349 (143rd) from 3 and had the nation's best 3-point defense (.271). Kentucky had the tallest team in the nation, per Kenpom.com, and didn't lose until Wisconsin, the second-tallest squad in the nation, scored a Final Four semifinal upset, 71-64.
Don't fall into the fad trap. Tall Ball is not dead, it's just not fashionable.