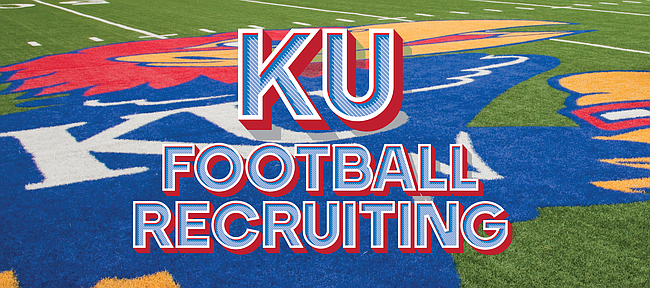 Less than 72 hours before Wednesday's National Signing Day, the Kansas football program picked up a new commitment for its 2018 recruiting class Sunday night.
A dual-threat high school quarterback from Rockdale, Texas, Torry Locklin announced his intentions to join the Jayhawks via Twitter.
According to Rivals, Locklin is a 6-foot-1, 190-pound, two-star prospect.
Locklin reportedly had offers from Georgia Southern and New Mexico State, as well, with Iowa State showing some interest in him, too.
The addition of Locklin gives KU's recruiting class its second quarterback, as he joins College of San Mateo (Calif.) product Miles Kendrick, another dual-threat QB.
In total, David Beaty and his staff have added 18 players to the 2018 class so far. Locklin is the eighth prep prospect in the group, thus far mostly comprised of junior college players, such as Kendrick.
KU was able to sign 14 prospects during the early period in December, and Kendrick joined the program at the start of the spring semester. Locklin, Louisiana linebacker Ryan Malbrough and Overland Park defensive end Miles Emery can make their non-binding verbal commitments to Kansas official as soon as Wednesday morning.