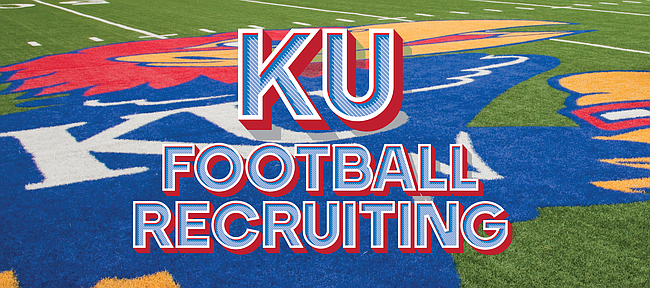 An in-town lineman from Free State High, Spencer Roe on Friday announced his plans to join the Kansas football program.
A defensive tackle and offensive guard during his senior season at FSHS, Roe will join the Jayhawks as a walk-on.
The 6-foot-4, 270-pound lineman revealed his plans via Twitter.
Firebirds choosing their hometown college football team has become a trend the past several years. Roe will become the fifth Free State graduate on the KU roster, which already features recent FSHS standouts Bryce Torneden, Joe and Jay Dineen, and Keith Loneker Jr.
Another in-state walk-on
Roe wasn't the only local player Friday to pledge to join KU as a walk-on.
Dylan Freberg, a 6-4, 220-pound tight end from Blue Valley North, plans to stay in state and join KU as a non-scholarship player, as well.
According to Sports In Kansas, Freberg accounted for more than 1,000 receiving yards as a senior.
Freberg featured heavily within the BVN offense while playing with quarterback Graham Mertz, a four-star Class of 2019 prospect who is committed to Wisconsin.