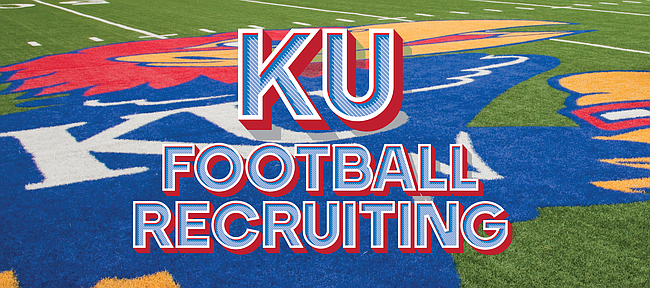 A spot just opened up in the Kansas football program's relatively small 2019 recruiting class.
Cole Mueller, the prospect who had been tied to KU the longest, unattached himself Monday night, less than 48 hours away from the beginning of college football's early signing period.
A two-star running back from Wentzville, Mo., Mueller, who made his nonbinding verbal commitment to the Jayhawks back in late July, announced his change of heart through a tweet.
"After talking with coaches and my parents," Mueller wrote on Twitter, "I have decided that KU is not a good fit and I'm decommitting and reopening my recruiting."
Originally recruited to KU by former head coach David Beaty and members of his staff, Mueller visited the program and new coach Les Miles only a few weeks back. During that visit, the high school running back could be seen sitting next to Miles during KU's basketball game against Stanford.
After that visit, Mueller told Jon Kirby of Jayhawk Slant he intended to stick with his commitment and make it official during this month's early signing period.
At some point during the past two weeks, those plans changed.
With Mueller's decommitment, KU's current list of recruits for 2019 dropped to five. All who remain committed made their pledges this month, after Miles took over the program: defensive back Jayden Russell, athlete Mason Fairchild, quarterback Thomas MacVittie and receivers Andrew Parchment and Ezra Naylor.
Russell and Fairchild are in-state high school prospects, while MacVittie, Parchment and Naylor are all junior college prospects with two years of eligibility remaining.
Miles stated previously he expects to have room for somewhere around 15 players in his first recruiting class.
While recruits can choose to sign this week, from Wednesday through Friday, they also can wait until National Signing Day, on Feb. 6.