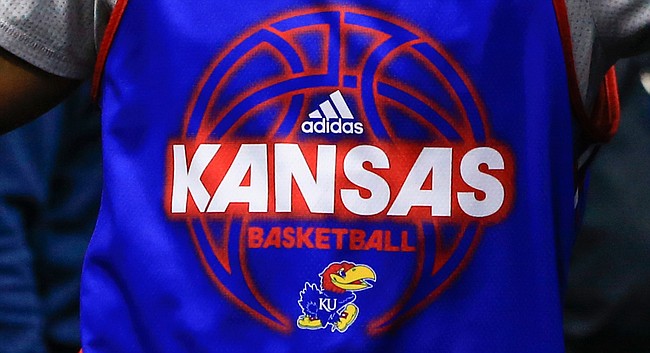 Kansas University Athletic officials have not been contacted by federal investigators who are looking into shady college basketball recruiting practices, a KU spokesman told the Journal-World.

That response on Thursday morning came on the heels of a University Daily Kansan article from Wednesday night that reported FBI investigators had documents relating to KU and its sponsorship with Adidas.
It is unknown what those documents include, and whether they are any indication that Kansas' basketball program is under scrutiny by the FBI. The federal agency declined to release the documents to the KU student newspaper.
Regardless, associate KU athletic director Jim Marchiony said the KU athletic department had not received any inquiries from the FBI about the matter.
"We have not been contacted by federal investigators," Marchiony told the Journal-World.
That is consistent with what Marchiony said shortly after news broke on Sept. 26 of the FBI investigation involving several coaches and players from other schools.
The Wednesday night story from KU's student newspaper came after the Kansan filed a Freedom of Information Act request for "all documents and communications within this investigation related to the University of Kansas and any of its sponsorship deals with Adidas or any investigation of Kansas basketball coaches."
The FBI responded with a letter that read, in part, "The material you requested is located in an investigative file which is exempt from disclosure."
The letter also stated the release of requested documents "could reasonably be expected to interfere with enforcement proceedings."
Marchiony did not speculate on how the FBI would receive KU-related documents, if they did not come from KU. However, multiple national media reports have stated that Adidas is cooperating with federal officials on the investigation. Adidas would be in possession of multiple documents related to KU and its contracts with Adidas, including the recently agreed upon 14-year, $191 million dollar partnership that KU officials announced on Sept. 22.
It is unknown what, if any, documents the FBI has sought from Adidas, such as whether the FBI has sought documents only about certain schools or whether the FBI, for instance, requested copies of contracts of every Division I program with which Adidas currently has a contract.
Marchiony took exception to the Kansan's report and its social media promoting the story.
"What you're asking about is essentially an inflammatory Tweet that references a story with no real news in it," Marchiony said. "For example, the Kansan wrote that the presence of documents appears to contradict what Kansas Athletics has said. That's just inaccurate. All we've said since news of the investigation broke was that we had not been contacted by federal investigators. The FBI's response to the Kansan doesn't change that."