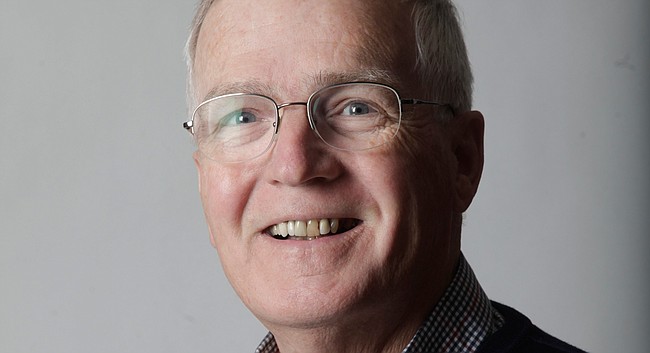 Chuck Woodling, sports editor of the Journal-World for 37 years and a resident of Lawrence for 49 years, died Wednesday after battling the effects of acute myeloid leukemia for nearly four years.
Woodling, 76, is survived by his wife of 53 years, Carolyn, their two daughters, Carrie Dixon, of Franklin Lakes, N.J., and Gena Woodling, of Lawrence, and grandchildren.
Born and raised in Kansas City, Mo., Woodling received an associate of arts degree from Kansas City, Mo., Junior College, and a bachelor of journalism from University of Missouri in 1963.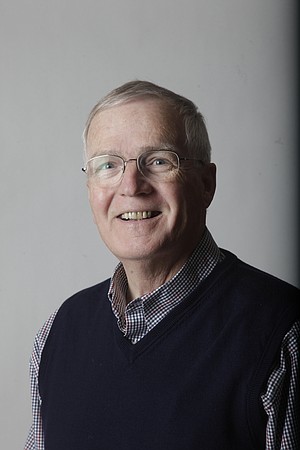 "I've lived in Lawrence for almost 50 years and no one ever lets me forget I went to MU, even though I spent just two years of my life there," Woodling was fond of saying.
After graduating from Missouri, Woodling spent six months in the U.S. Army and then became a general assignment reporter for the Hutchinson News. Within the year, he had found his passion: sports writing.
Woodling left Hutch for the Lincoln (Neb.) Journal. After that, he found his permanent home, Lawrence.
Known for his sharp wit and ability to turn a phrase cleverly, Woodling became sports editor of the Journal-World in the fall of 1968 and held the title for 37 years. He continued to write for the Journal-World sports section for several more years.
Fond of traveling, Woodling visited all 50 state capitals, 24 on business trips. Columbia, S.C., was his 49th, Boise, Idaho, his 50th.
More like this story on KUsports.com