The fifth year of a rebuilding project generally is considered the first truly fair time to take the temperature of a college coach in any sport. Enough time has passed that the entire roster was brought in by the coach, who also has had ample opportunity to establish a culture.
The Kansas golf program has reached the NCAA regionals twice in the past 10 seasons: this season and last season, Jamie Bermel's fourth and fifth at Kansas. Good hire.
"We need to keep making progress," Bermel said.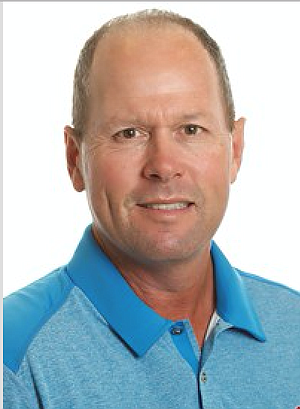 This season, advancing out of regionals to nationals would count as progress.
The NCAA field of 81 spread across six regionals was announced Thursday at 11 a.m. on GolfChannel. Kansas was sent to University of Texas Golf Club in Austin and seeded seventh. The top five schools in each region advance to the NCAA finals. Half the regions, including Austin, have 13 schools, and half have 14. Oklahoma State is the top seed in the region. Texas, playing on its home course, is the No. 3 seed, which means the region in effect has two No. 1 seeds because of the home-course advantage for the Longhorns.
The Jayhawks are coming off of a third-place finish at the Big 12 championships at Prairie Dunes, where Chase Hanna was crowned Big 12 individual champion. Hanna has played in every tournament since arriving at Kansas and has seen the talent around him improve.
"The first year, we weren't even close," Hanna said of making the field. "Sophomore year, we were probably the last team out, so that was tough. Then last year, it was obviously great that we made it in for the first time in a long time. Hopefully, this becomes the norm and we can continue to make regionals year after year."
Bermel watched the selection show in his office with a recruit.
"Last year, we did a watch party, and that was great because we hadn't been there (since 2007)," Bermel said. "I felt like we've made that step of 'let's have a celebration party,' but now that's the expectation every year. Next party we have is hopefully when we qualify for nationals or win a Big 12 title."
Hanna, big off the tee and clutch with the putter, is ranked 63rd nationally by Golfweek and is the lone senior of the five Jayhawks competing in Austin. The national rankings of the other four: junior Daniel Sutton (205), junior Daniel Hudson (229), freshman Andy Spencer (274) and sophomore Charlie Hillier (313).