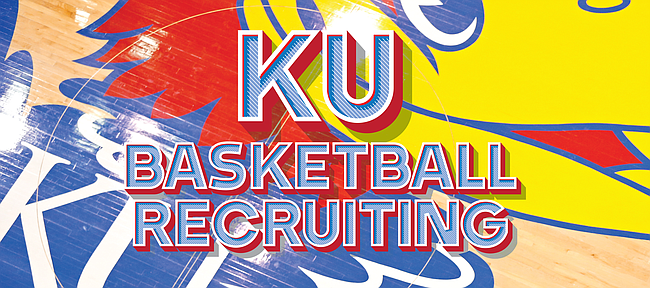 Quentin Grimes, the No. 12 ranked player in the Class of 2018, is on the verge of cutting down his list to a handful of finalists and it appears that Kansas will be on it.
That's the way recruiting analyst Shay Wildeboor, of JayhawkSlant.com, sees it, anyway.
"(Grimes) made it clear that Kansas will make the cut and a visit will take place," Wildeboor wrote Monday. "Obviously, its going to be a battle, but Kansas is very much in the running for one of the nation's top prospects in the 2018 class."
A 6-foot-5, 180-pound guard out of College Park High in The Woodlands, Texas, Grimes currently has offers from several big time programs, including Arizona, Baylor, Kansas, Kentucky, Texas, Texas A&M;, Marquette, Oklahoma, Oklahoma State, SMU, Florida, Georgia Tech, Virginia and others.
Earlier this month, he told Rivals.com's Eric Bossi that he planned to cut his current list to eight in the near future.
"I don't know who it is going to be for sure just yet," Grimes told Bossi. "I'm just trying to pinpoint little things with the schools that are on the cusp right now so we can make sure that we get the best schools for me in that final eight. After I cut it to eight, I'll restart the process. I'll start doing more research on the schools and then hopefully look to take some unofficial visits when I have some dead time.
"Maybe I'll cut it down to three or four schools before the start of my senior year and then look to take official visits. I'm not sure when I'll decide yet. Maybe in the winter between signing periods because I don't want to rush it."
Key targets to play for Calipari
Kansas point guard Charlie Moore was one 16 players cut at last week's USA Basketball Men's U19 World Cup Team tryout in Colorado Springs.
But a handful of players who might be wearing KU blue in the future made the roster.
Shooting guard Romeo Langford, ranked No. 3 in the class by Rivals.com, and point guard Immanuel Quickley, Rivals' No. 15-ranked player, were two of the four high school players to make the squad that will travel to Cairo, Egypt this week and be coached by Kentucky head coach John Calipari, with help from Colorado's Tad Boyle and Wake Forest's Danny Manning.
KU coach Bill Self attended some of the tryout and has been pursuing both players hard throughout the process.
Hurt in position for next move
Matthew Hurt, a 6-foot-9, five-star power forward in the Class of 2019 from Rochester, Minn., is in the process of setting up his recruiting visits for the near future.
Hurt, who is ranked sixth in the 2019 class by Rivals.com, recently told Corey Evans of Rivals.com that he was in no hurry to end his recruitment.
"I am open right now," Hurt told Evans. "I probably won't commit until the September of my senior year and maybe push it back until my high school season to see who all is there."
Evans said Kansas and North Carolina may be the early leaders for Hurt but added that Duke, Louisville and Minnesota, among others, remain in the hunt. Hurt's brother, Michael, is a rising star with the Gophers.