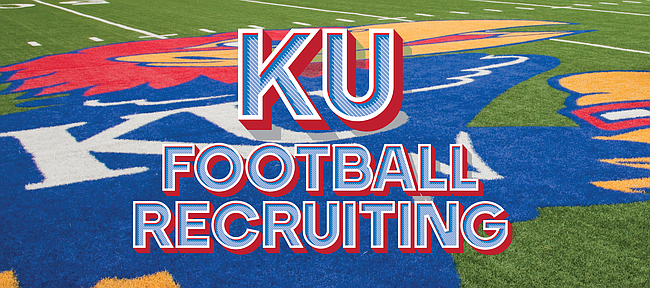 The University of Kansas offensive line picked up an unexpected addition this summer, with guard Andru Tovi, formerly of Pima Community College (Ariz.), joining the program.
Tovi, originally from Aiea, Hawaii, told Jayhawk Slant he is in Lawrence working out with the team and already has enrolled in classes, which a KU official confirmed.
Tovi was not part of KU's 2017 signing class, but Rivals ranks him as a three-star junior college prospect after one season at Pima C.C.
Now playing at 6-foot-4 and 330 pounds, Tovi had offers from Fresno State, San Diego State and Utah State, as well as reported interest from Arizona and Arizona State, but is expected to join the Jayhawks as a walk-on this season.
KU's staff discovered Tovi after contacting his head coach at Pima C.C., Jim Monaco.
"My coach showed the Kansas coaches my film and they really liked it," Tovi told Jon Kirby of Jayhawk Slant. "They told my coach I would be a good fit in their offense. They said I was a powerful and a dirty guy on the line. They said I can push the nose guard around."
Tovi joins KU O-line coach Zach Yenser's unit as a sophomore, and possible contributor on the interior. The Jayhawks' returning guards include senior Jayson Rhodes, juniors Larry Hughes and Jacob Bragg, sophomore Malik Clark and redshirt freshman Chris Hughes.