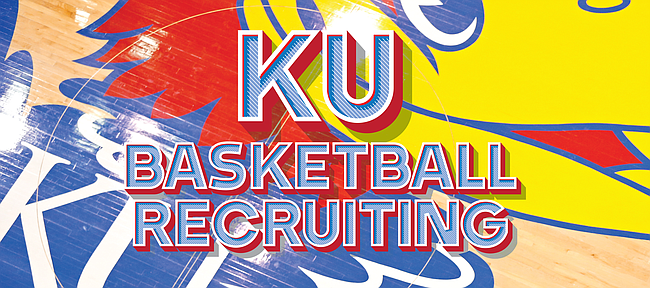 Starting Thursday and running through Sunday, Lawrence, Kansas, will become the focal point for college basketball recruiting, with some of the top teams and talents in the country traveling to the Midwest to play in this year's Hardwood Classic.
Naturally, the arrival of players and teams of that caliber will bring with it coaches from many of the biggest college programs in the country, as well.
"This is the biggest collection of talent the area has seen in some time," 247 Sports recruiting analyst Matt Scott told the Journal-World. "A great mix of national and Kansas recruits that will be playing in the best basketball facility in the country should make for an exciting weekend."
That facility is the 2-year-old Sports Pavilion Lawrence at Rock Chalk Park on the west side of town, and it will be one of six venues to host the event which is expected to feature more than 250 teams in the 9U-17U age range. In addition, the event will feature a 3-point contest and slam dunk contest on Friday night at Sports Pavilion Lawrence.
SPL, along with Free State High, will be the headquarters for the older age groups. And because the event is NCAA certified, it allows for NCAA coaches to attend and evaluate players, which, along with the top talent, will be responsible for at least some of the buzz.
In all, six teams from Nike's EYBL circuit — including the past two Peach Jam champions, Oakland Soldiers and MOKAN Elite — will be in attendance, with 15 of the top 100 or so ranked prospects in the 2018 and 2019 recruiting classes will participate. According to event organizer Chad Rader, five of the Top 37 picks in last month's NBA Draft played for the EYBL teams that will play in Lawrence this weekend.
"Aside from an EYBL circuit stop, this is the biggest gathering of Nike teams through the July 23 weekend," Scott said. "It's loaded with teams, talent and will make for the best tournament we've seen in the KC area in years.... When they built that facility, the city of Lawrence had an event of this magnitude in mind."
Here's a quick look at some of the top talents and Kansas recruits expected to participate in this weekend's Hardwood Classic, along with a few of the marquee pool play games on Thursday and Friday.
EYBL Teams in attendance:
MoKan Elite – Kansas City area
Howard Pulley – Minnesota
Boo Williams – Virginia
Oakland Soldiers – California
Albany City Rocks – New York
Team Portis Wings Elite – Arkansas
Top Prospects in attendance:
Class of 2018 - ESPN Top 100
No. 10 - Jontay Porter, MoKan Elite
No. 13 - Keldon Johnson, Boo Williams*
No. 19 - Tre Jones, Howard Pulley
No. 20 - Taeshon Cherry, Oakland Soldiers
No. 51 - Daniel Oturu, Howard Pulley
No. 75 - Joe Wieskamp, Iowa Barnstormers
Class of 2018 - Rivals Top 150
No. 105 - Keyontae Johnson, Boo Williams
No. 108 - Jeenathan Williams, Albany City Rocks
Class of 2019 - Rivals Top 100
No. 23 - Patrick McCaffery, Iowa Barnstormers
No. 37 - Isaiah Stewart, Albany City Rocks*
No. 41 - Aundre Hyatt, Boo Williams
No. 55 - Qudus Wahab, Boo Williams
No. 73 - Raymond Hawkins, Oakland Soldiers
No. 76 - Malik Hall, MoKan Elite*
No. 95 - Roman Wilson, MoKan Elite*
* Kansas targets according to Matt Scott
Marquee match-ups:
Thursday
7:25 p.m. - MoKan Elite vs. Iowa Barnstormers (MoKan and newly offered Malik Hall)
8:30 p.m. - Howard Pulley vs. Albany City Rocks (Tre Jones, offered by Duke, vs a couple top 100 ESPN players)
8:30 p.m. - Oakland Soldiers vs. MoKan Select (Soldiers won Peach Jam last week)
Friday
10:10 a.m. - Boo Williams vs. Iowa Barnstormers (Boo has 2 top 100 kids with high D-I offers, wouldn't stun if KU offered one over the weekend)
5:45 p.m. - Oakland Soldiers vs. Lonestar Elite
6:50 p.m. - Boo Williams vs. MoKan Elite
Saturday and Sunday
TBD - Tournament play