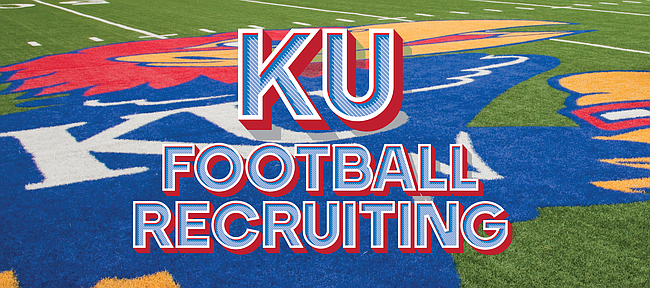 As Kansas football coach David Beaty and his staff replenish the team's roster through recruiting, not every addition gets an #NeatDeal tweet from the third-year head coach. Those generally are reserved for recruits who are offered scholarships and verbally commit to play at KU.
Recently, some other prospects have made their intentions to join the Jayhawks known, too, and they'll most likely join in walk-on roles — at least to start.
While many high school and junior college players announce such decisions via Twitter, Kashe Boatner, a linebacker from Alabama, didn't. The 6-foot-1, 230-pound Boatner, though, told Jayhawk Slant's Jon Kirby of his plans to arrive at KU this summer.
Boatner, a linebacker and running back at Glenwood High in Phenix City, Ala., earned first-team All-State honors in the state's private school division.
On Monday night, Jack Williams, a 6-foot-3 offensive lineman from Argyle High (Texas), became the latest player to pledge with Beaty's bunch, in typical Twitter fashion.
Another prospect who says he'll join KU, Moses Marshall, already has played at the college level. A 6-2, 219-pound tight end, the Cleveland native spent the previous two seasons with the University of Charleston and Erie Community College (New York).
Three Sunflower State preps, like Marshall, chose Twitter as their vehicle for announcing they plan to join the Kansas football program.
Six-foot-five kicker Cole Brungardt, from Lawrence High, Wichita Trinity linebacker Sam Schroeder (6-1, 225) and Abilene lineman Sam Burt (6-4, 245) all have made public their intentions to become Jayhawks.
Their announcements came not too long after Pratt receiver and defensive back Hunter Kaufman did the same.
The group will join Free State linebacker Jay Dineen, Wichita Northwest offensive lineman Joey Gilbertson, Derby receiver Kenyon Tabor and Wichita Collegiate linebacker Cooper Root, all of whom are set to sign with Kansas Wednesday as home-state additions.
More like this story on KUsports.com