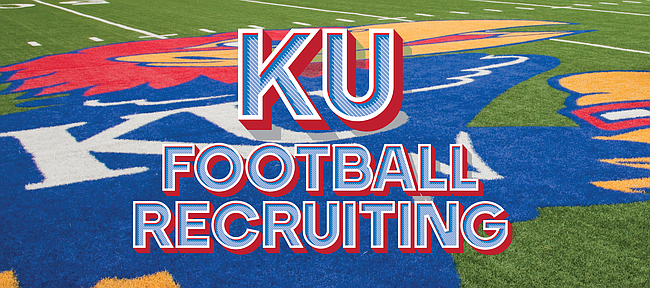 Cross former Derby safety Darreon Jackson off of the Kansas football team's list of incoming recruits.
The safety from Coffeyville Community College announced Monday his intentions to transfer to KU and join the program, but according to an official in the athletics department, Jackson is no longer a part of the football team's Class of 2017.
"David Beaty has informed us that Darreon Jackson is not among the prospects that the football staff is recruiting," associate athletics director Jim Marchiony told the Journal-World Wednesday afternoon, confirming a report from The Kansas City Star.
Prior to a standout season at the junior college level, Jackson enrolled at Boise State after graduating from Derby High and took a redshirt season in 2015. According to a report from the Idaho Statesman, Jackson's time in Boise included a one-semester suspension from the university, due to his involvement in a Title IX investigation of a sexual assault case.
Initially, the report from July of 2016 stated, Jackson received a year-long suspension from the school, but he appealed that and had it reduced to a semester. The investigation focused on three Boise State football players, and the other two involved were expelled.
The Statesman reported the incidents from the case, in which no criminal charges were filed, occurred Aug. 19, Sept. 26, and Oct. 2, 2015. As to Jackson's involvement, the victim said she was forced to perform oral sex on a recruit while being coerced by Jackson and another Boise State player, who was expelled.
Interviewed by investigators, Jackson told them he wanted the recruit to meet her, but "nobody forced her to do anything," and he didn't make any physical contact with her.
Although Jackson received a scholarship offer from KU head coach David Beaty and his staff, and accepted it — as the prospect told Jon Kirby of Jayhawk Slant — the university had not at that point examined Jackson's merit as a transfer student.
"We have a policy that we vet every transfer student-athlete," Marchiony said, "and that vetting means background checks, conversations with people. And until that process is done, we don't even submit the prospect's name for admission."
In one season at Coffeyville, the three-star junior college safety made 94 total tackles, 4.5 tackles for loss, forced a fumble, intercepted five passes and broke up six others in 11 games.