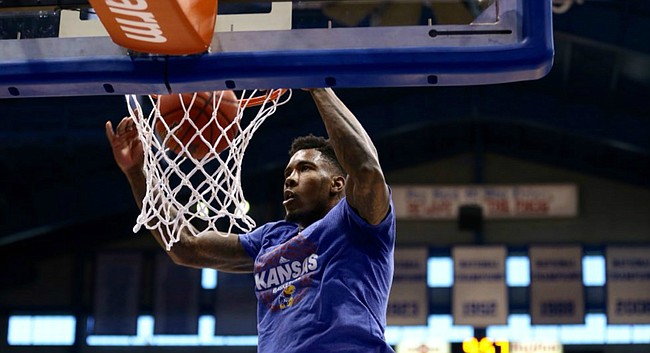 The life sentence of Jessie Traylor, father of former University of Kansas basketball player Jamari Traylor, was commuted on Tuesday by President Barack Obama, according to a report from the International Business Times.
Jessie Traylor was convicted of a number of felony charges related to possession and intent to distribute cocaine in Illinois in 2009. He was sentenced to life in prison the next year.
On Tuesday, Obama commuted Traylor's sentence to a total of 20 years in prison on the condition that he enroll in a drug treatment program. He will now be released from prison on Jan. 8, 2030.
Traylor's original sentence also carried a 10-year term of supervised release. It is not clear if his commuted sentence also includes a term of supervised release.
Traylor applied for clemency in 2016 through The Clemency Project after Obama's administration announced it would seek applications for hundreds of inmates.
Traylor's sentence was commuted alongside those of 208 other people. Obama also pardoned 64 people on Tuesday.
Jamari Traylor played for KU from 2012 to 2016, averaging 3.6 points and 3.2 rebounds in 143 games. He now plays for Austria's Redwell Gunners Oberwart.