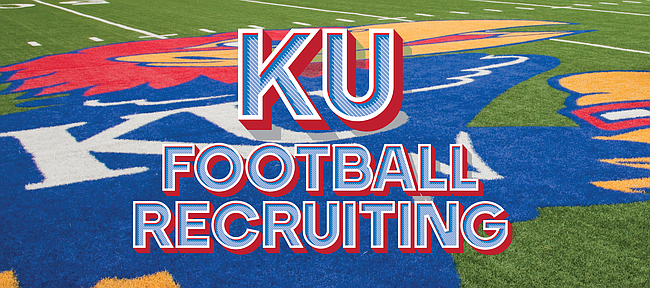 Less than a week after adding the first player in the 2018 recruiting class, the Kansas football team picked up its eighth pledge Thursday.
Cartez Crook-Jones, a three-star defensive end from Grandview, Mo., announced on Twitter that he was committing to play for the Jayhawks. Kansas coach David Beaty signaled the commitment with his signature "#NeatDeal" post on Twitter.
The 6-foot-4, 230-pound Crook-Jones attended KU's Junior Day last weekend. According to Jayhawk Slant, he runs a 40-yard dash in the 4.7-second range and boasts a 33-inch vertical leap. He chose KU over an offer from Iowa State.
"I'm going to be real explosive," Crook-Jones told Jayhawk Slant. "I'm a big, fast, strong, athletic kid. They feel like if I put on some muscle weight, get bigger and stronger, I'll probably be one of them freshman kids that come in and play a little."
Crook-Jones, who plays for Grandview's boys basketball team, was primarily recruited by defensive line coach Michael Slater.
Jayhawk Slant reported Crook-Jones made a return visit to Lawrence on Thursday so Beaty could meet his mother, AiKeisha Crook, and he could receive her approval to commit.
"That's probably one of the coolest dudes on the staff," Crook-Jones said of Slater. "He's real. He keeps it real with you. He's not a cocky, but a real confident dude. He's actually good at what he does, so he backs it up."
Crook-Jones joins previous commits in the 2018 class: Aaron Brule, defensive back; Ja'Marr Chase, receiver; Corione Harris, defensive back; Devonta Jason, receiver; Nelson Jenkins, defensive tackle; Clayton Tune, quarterback; and Anthony Williams, running back.