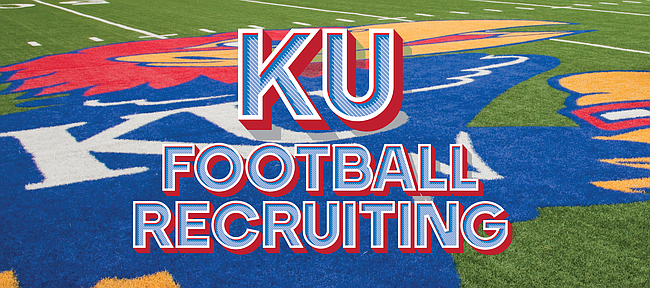 The Kansas football program's Louisiana recruiting revolution didn't flame out over the weekend.
Less than 48 hours removed from a wild Saturday, when head coach David Beaty and his staff received verbal commitments from five highly-rated prep juniors who hail from running backs coach Tony Hull's home state, another prospect from "The Boot" jumped on board.
Nelson Jenkins, a defensive lineman from Plaquemine, Louisiana, listed at 6-foot-4 and 290 pounds, announced Monday morning on Twitter his intentions to play at KU.
A three-star prospect according to Rivals, Jenkins also has offers from Georgia Tech, SMU and other programs.
Prior to Saturday's "junior day" at the Kansas football facilities, when the staff welcomed in a long list of Class of 2018 recruits to campus, Beaty and company didn't have any commitments for next year's signing day. That all changed very quickly, over a matter of hours, and with Jenkins' pledge, Kansas now has six touted Louisiana athletes in its seven-player class.
However, Jenkins told Jon Kirby of Jayhawk Slant, unlike the other big names from The Pelican State, the defensive lineman didn't even make an unofficial visit to Lawrence.
"I have seen what's going on at KU and all of the players from Louisiana committing there," Jenkins told Jayhawk Slant, while crediting Hull for his recruitment. "I want to be part of that and I can't wait to get up there."
Impressively, each of the recruits pilfered from SEC territory are three- or four-star prospects. While verbal commitments are non-binding, four-star athletes Devonta Jason (New Orleans receiver), Corione Harris (New Orleans cornerback) and Ja'Marr Chase (Metairie receiver), as well as three-star players Anthony Williams (Boutte running back), Aaron Brule (Metairie safety) and Jenkins all — at least at this point — say they plan to sign with Kansas, a rebuilding Big 12 program.