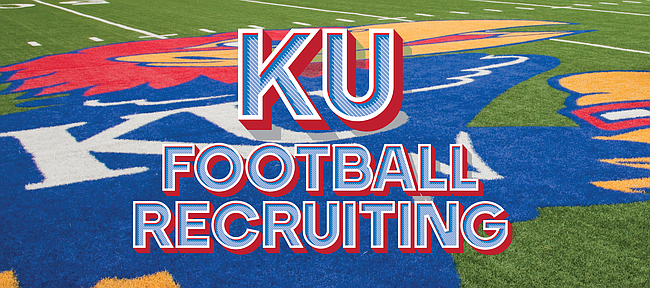 The Kansas football team's 2018 recruiting class doesn't yet include a quarterback, thanks to the on-again, off-again interest in the Jayhawks shown by Texas prep QB Clayton Tune, a two-time KU commit who twice changed his mind and has yet to sign with any program.
That, of course, doesn't necessarily mean Kansas will head into February's National Signing Day without a possible quarterback signee.
One name to keep an eye on, according to Jayhawk Slant's Jon Kirby, is Arizona prep Brock Purdy.
Rivals rates the 6-foot-1, 197-pound QB as a three-star prospect, and Purdy also has offers from Boise State, UNLV and other programs, as well as a preferred walk-on opportunity with Alabama.
A prep standout at Perry High, in Gilbert, Ariz., Purdy announced on Twitter this past week that KU offered him a scholarship. Purdy told Jayhawk Slant he plans to make an official visit to Boise State in January, and he could make a trip to Kansas, too.
At this juncture, the 2018 KU football roster projects to include four quarterbacks: senior Peyton Bender, redshirt junior Carter Stanley, redshirt sophomore Tyriek Starks and sophomore walk-on Miles Fallin.
Armstrong's advice for young athletes
KU defensive end Dorance Armstrong Jr. recently shared some firsthand knowledge from his experience at the Big 12 level for a website called The Athlete's Guide, which uses such personal narratives from accomplished players in hopes that younger athletes can learn from them.
Armstrong's story focused on setting goals and the steps he has taken in his three years at KU to improve himself as a defensive lineman and a leader.
According to the team captain from Houston, he has always been motivated to chase his objectives by thinking about his family and considering his desire to be "an inspiration" to his younger brother, Kaleb Cain.
"My mother raised both of us on her own," Armstrong said of Carol Watson, "and I didn't realize until I got older that she has had to make so many sacrifices to give us opportunities. So for that, I want to pay her back."
In terms of potential obstacles to achieving goals, Armstrong mentioned the importance of overcoming opposing game plans and not allowing losing seasons to drain his passion.
NFL Draft deadline approaching
Both Armstrong and Kansas defensive tackle Daniel Wise have just under three weeks to decide whether they will return to play as seniors for the Jayhawks in 2018.
The NFL's deadline for college underclassmen to apply for special early eligibility is Jan. 15.