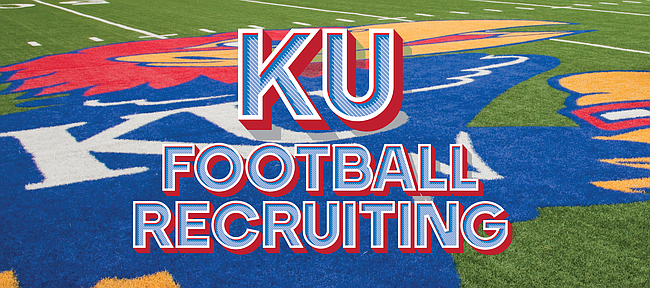 According to Devonta Jason, there's still a chance the coveted New Orleans prep receiver could end up signing with the Kansas football team he publicly decommitted from on Sunday.
Jason, a 6-foot-3 senior at Landry-Walker High (La.), who long served as a gleam of hope for the downtrodden KU fan base — Rivals currently ranks him as a four-star prospect and the 31st-best player in the Class of 2018 — told SEC Country he still is considering signing with KU, along with LSU and Mississippi State. Jason even claimed KU is his "lead team."
In an interview with Sam Spiegelman, Jason said he backed off his initial pledge to Kansas to "for sure think about" which program he will sign with on Dec. 20, a decision he anticipates being the hardest of his young life.
"I decommitted because I didn't want to stay committed to Kansas and then come in with a different mindset and then not sign with Kansas," Jason said. "Whoever I sign with on signing day, that's who I'm rolling with. I decommitted to just make sure that I could find the right fit."
The talented high school receiver, who made a nonbinding verbal pledge to KU head coach David Beaty and associate head coach Tony Hull this past February, shared his signing day ceremony next week will include hats, jackets and gear featuring logos and colors from KU, LSU and MSU before he makes his future plans official.
"Kansas, LSU and Mississippi State have always been my top three," Jason said. "LSU was my first offer. Mississippi State and Kansas were my second and third offers. While a lot has changed in my lifetime, those were the first three schools at the beginning of my recruiting process and they started the whole thing. It's a blessing for me and I'm not counting them out."
Jason also described himself as "torn" at this juncture. He also told SEC Country he did not make previously scheduled visits to either Kansas or Mississippi State the past two weekends due to family obligations.