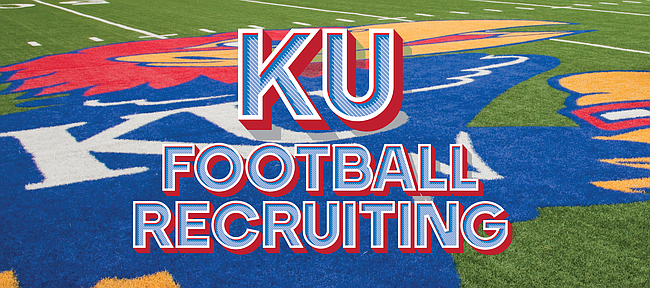 A new suitor has emerged on the Devonta Jason recruiting front.
The five-star receiver from Louisiana, who committed to the University of Kansas back in February, revealed in an interview this weekend with Pelican Preps his top choices for the upcoming Dec. 20 signing day include not only KU, LSU and Mississippi State, but also Florida.
While speaking with Rivals' Quentin Bienemy, in New Orleans, Jason related that once Dan Mullen left MSU to take over as head coach at Florida, the new man in charge of the Gators texted him the next day.
"So, I mean, they're provoking me to choose Florida out of one of them schools when signing day comes," Jason said.
Previously, the receiver from Landry-Walker High had not mentioned Florida among his finalists.
Jason also provided his take on what happened in the final weekend of November, when he was supposed to take an official visit to LSU, but it fell through.
The LSU staff that weekend also hosted five-star receiving prospect Terrace Marshall Jr. and four-star Justin Watkins.
"They never told me what happened. That's all they said: They didn't want both of us on campus. They wanted me to have my own day," Jason shared. "I told them I was booked all the rest of the weekends, and I wouldn't be able to visit another day."
However, Jason still considered his home state program in good standing.
"They're a pretty good school, good university — ain't nothing bad about them," Jason said. "They're still in my top (schools)."
Jason, ranked the No. 24 prospect in the nation by Rivals, is easily the most sought after player in KU's 2018 recruiting class.
Jason, his Landry-Walker teammate Corione Harris, a four-star corner, and three-star Louisiana prep running back Anthony "Pooka" Williams have long been the standouts Kansas head coach David Beaty and his staff hope can eventually fuel a turnaround.
https://soundcloud.com/user-151034018/2018-5-star-wr-devonta-jason-interview-december-1-2017-on-recruitment