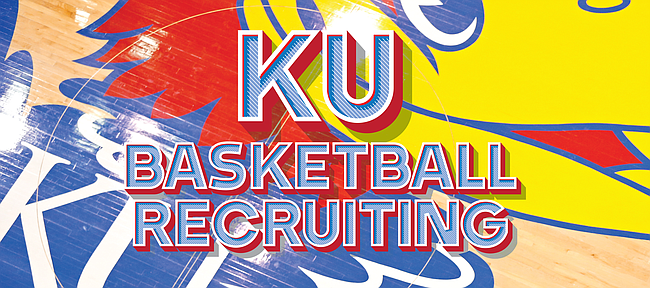 Reports are starting to roll in that say 7-foot center Mitchell Robinson, who recently was given a release by Western Kentucky University, may be considering sitting out the 2017-18 season altogether.
That's what Jon Rothstein at FanRag Sports says "multiple sources" told him earlier this week, and Yahoo's Pat Forde reported Tuesday that Robinson was "not expected to play college basketball this season."
According to Forde, "one source familiar with Robinson's recruitment said he has not been in contact with Kansas since last Thursday, and another source said New Orleans has been informed that the 7-footer does not plan to join the Privateers and instead will work out in preparation for the draft."
If that is, in fact, what Robinson elects to do, it likely will send Kansas into the 2017-18 season with one unused scholarship.
Robinson, who has made visits to LSU, Kansas and New Orleans during the past couple of weeks, was rumored to be deciding between KU and UNO. But this latest development, should it be the direction he goes, would mean that the McDonald's All-American would sit out the season to prepare for the 2018 NBA Draft.
Even if Robinson were to choose a school — other than WKU — he still would need a waiver to become eligible to play right away. If that request were denied, Robinson would have to sit out the 2017-18 season in accordance with NCAA transfer rules, but would still be allowed to practice with his new team.
A consensus Top 10 prospect in the Class of 2017, Robinson is projected by ESPN.com's Jonathan Givony, formerly of DraftExpress.com, to be on the fringe of the draft lottery and a solid first-rounder.
Azubuike back in town
As expected, Kansas coach Bill Self confirmed to the Journal-World on Tuesday night that sophomore center Udoka Azubuike was back on campus Tuesday.
Azubuike, who missed all but 11 games of his freshman season, arrived back in town from summer break a couple of days later than most of his KU teammates, as Self said was the plan.
The Jayhawks began classes for the fall semester on Monday.
Big man on campus
According to the Team Loaded AAU Twitter account (@teamloadedaau), Class of 2018 big man David McCormack was on the KU campus this week for an unofficial visit.
McCormack, 6-9, 290 pounds, plays at Oak Hill Academy, and was a teammate of current KU freshman Billy Preston last year.
Ranked No. 41 in the class according to the 247 Sports composite rankings, McCormack also lists Duke, Georgetown, UCLA, NC State and Oklahoma State among his favorites.
Matt Scott, of 247 Sports site TheShiver.com, caught up with the No. 2-ranked center in the 2018 class shortly after his trip to Lawrence.
"It was a great visit," McCormack told Scott on Tuesday, adding that he had yet to schedule any official visits. "The facilities and campus (were) amazing."
Wiggins splits with agent
Shortly after watching his BDA Sports negotiate a five-year, $148 million max deal with the Minnesota Timberwolves on his behalf, former Kansas wing Andrew Wiggins terminated his relationship with the only agency he had worked with during his three-year NBA career, ESPN's Adrian Wojnarowski reported Tuesday.
Wiggins, the 2014 No. 1 overall pick who would become the first player in that draft class to sign his rookie extension, filed the paperwork with the league shortly after the contract was sent to his agent, Bill Duffy, chairman of BDA Sports.
Class of 2014 players are eligible to sign their extensions through October, but it is now unclear how quickly Wiggins will sign the deal or if anything will change with the terms.