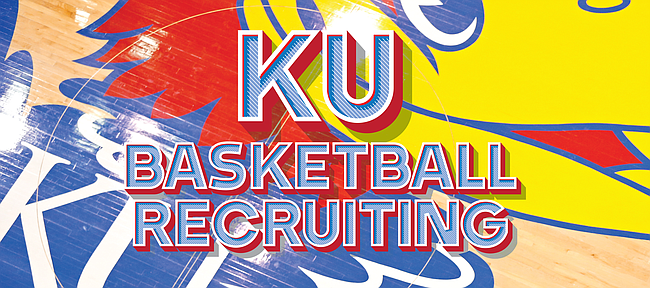 It's shaping to be a big recruiting month for the Kansas men's basketball team and that goes far beyond the arrival of Mitchell Robinson, the 7-foot center and former McDonald's All-American who is expected to make a visit to campus this weekend.
Matt Scott, of TheShiver.com, was first to report that Class of 2018 point guard Devon Dotson, ranked No. 32 overall by the 247 Sports composite rankings, has scheduled a visit to KU for the weekend of Aug. 25-27.
According to Scott, the 6-foot-2, 180-pound point guard was "one of the top players on the UAA (Under Armor) circuit the entire spring and summer."
247 Sports currently lists Kansas as the heavy favorite to land Dotson, as the No. 7 ranked point guard in the 2018 class is registering a mark of 93 percent in the site's crystal ball rankings.
KU assistant Norm Roberts, and, of course, Bill Self, are the lead recruiters for Dotson, who also is considering Florida, Maryland and Miami, among others. Five-star point guard Jahvon Quinerly's Wednesday commitment to Arizona was believed to take the Wildcats out of the running for Dotson.
While landing a point guard of Dotson's caliber would be big news in and of itself, there may be an even bigger reason why convincing the Charlotte, N.C., prospect and Chicago native to come to KU is a major priority for the Kansas coaching staff.
Dotson and 247's No. 1-ranked player in the Class of 2018, 6-7, 230 pound forward Zion Williamson, have shown terrific chemistry when playing together and appear to be interested in joining the same college program next season.
Kentucky still leads for Williamson in 247's crystal ball rankings — 42 percent to 25 percent over KU — but recruiting analyst Andrew Slater recently switched his pick to Kansas and earlier this week explained why.
"First of all, Bill Self has done a great job recruiting Zion and making that connection," Slater told Kevin Flaherty. "And obviously he has a strong friendship with Devon Dotson, who is himself strongly considering Kansas and may decide soon... Kansas is one of the premier basketball programs in the country. And so every year or every other year, a top five player is probably going to end up there."
Landing either player would put Kansas on a good path toward yet another solid recruiting class in 2018. Landing both would put the Jayhawks on pace to challenge for the top class in the country next year.
As for other noteworthy recruiting moves of late...
• Scott reported in late July that Class of 2018 big man David McCormack will unofficially visit KU on Aug. 22. The 6-9, 220-pound forward is a former Oak Hill teammate of current KU forward Billy Preston and he likely will visit Kansas twice with Preston on the roster.
• Corey Evans, of Rivals.com, reported Thursday that Jalen Carey, a 6-4, 170-pound guard from Montclair, N.J., has lined up four official visit dates, including Sept. 29, for Late Night, to KU. According to Evans, Carey's other visits are: Miami (Aug. 25), UConn (Aug. 30) and Syracuse (Sept. 8). Evans wrote that Rutgers or Villanova might get Carey's fifth and final visit and added that he expected Carey to be a fall commitment and to sign in November. Despite the report, sources told the Journal-World that Carey's visit to Kansas was not set in stone yet.
• Nassir Little, a 6-6 forward from Orlando who is ranked No. 22 in the 247 composite rankings, recently dropped KU from his list of finalists. Little moves forward with an ACC-heavy final list of Arizona, Miami, Duke, North Carolina and Georgia Tech.
• Ayo Dosunmu, a 6-4 point guard from Chicago who is ranked No. 31 overall by 247 Sports, included KU on the Top 11 list he put out on Twitter this week. Included on the list with the Jayhawks are: Creighton, Illinois, Memphis, New Mexico, North Carolina State, Oklahoma State, UConn, USC, Wake Forest and Xavier.
More like this story on KUsports.com