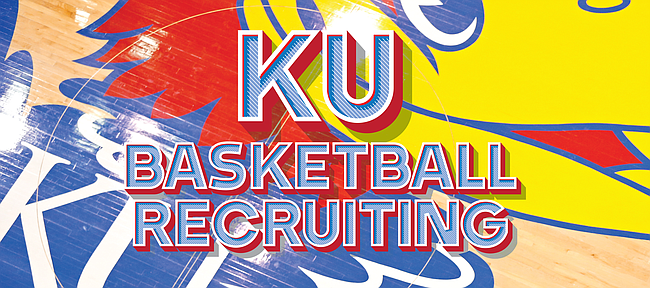 Kansas coach Bill Self, along with dozens of other big time Division I basketball coaches, spent some time in Fort Worth, Texas, over the weekend, evaluating talent at the adidas Gauntlet.
The main attractions for most coaches, including Self, Duke's Mike Krzyzewski, Indiana's Archie Miller, South Carolina's Frank Martin and assistants from Kentucky, Louisville, North Carolina and more, were Zion Williamson and Romeo Langford, two of the top three players in the 2018 recruiting class according to Rivals.com.
Those two players faced off Friday night and, according to Rivals recruiting analyst Eric Bossi, drew a crowd that lined up outside of the arena more than 90 minutes before tip-off.
Kansas is and has been on the list of both players, but landing either will not be easy.
Shortly after the Friday showdown, Langford, a 6-foot-4, 185-pound, 5-star shooting guard from New Albany, Ind., shared some of his thought process with Bossi.
"The first thing I look at when it comes to the schools is the education aspect," Langford said. "Then I look at if I can trust them and if my family can trust them and how they will treat me."
Williamson, a 6-6, 230-pound, 5-star small forward from Spartanburg, S.C., called Friday's atmosphere "second to none" and added that he always enjoyed playing against one of his "good friends."
As for the recruiting road ahead, which has been ongoing for a while but only figures to heat up in the coming months, Williamson told Bossi he did not mind the constant spotlight.
"When I was young, I was told this was going to come with the life I chose," he said. "So I'm just enjoying the process."
Other notable names who participated at the adidas Gauntlet event include 5-star combo guard Quentin Grimes, 5-star point guard Immanuel Quickley, 4-star point guard David Duke and others.
Self's assistants also had a busy week last week, traveling all over the country to meet with 2018 prospects.
KU cracks final 5
Kansas was one of five schools to make the cut for Class of 2018 point guard Brandon Williams, who announced on Twitter on Saturday night that he had narrowed his list to Arizona, Gonzaga, KU, UCLA and USC.
Williams, a 6-foot-2, 180-pound, 4-star junior from Crespi High in Encino, Calif., is ranked No. 40 in his class in the Rivals150 and No. 16 according to ESPN.
Allen to Nebraska
Brewster Academy guard Thomas Allen, a 6-foot-2, 180-pound guard who recently asked out of his commitment to North Carolina State after a coaching change, announced via Twitter this weekend that he had committed to Nebraska.
The one-time KU target who came from the same prep school as Jayhawks Thomas Robinson, Naadir Tharpe and Devonte' Graham told the Lincoln Journal Star that he was hoping to make an immediate impact next season and Brewster Academy coach Jason Smith said that put Nebraska in a great position during Allen's recruitment.
"The deciding factor for Thomas is an opportunity to earn playing time very early in his career," Smith told the Lincoln Journal Star. "Nebraska as well as other schools that were recruiting him were recruiting him based on his elite-level shooting. I think it was Nebraska who definitely came into the picture for a need for perimeter shooting on their team."