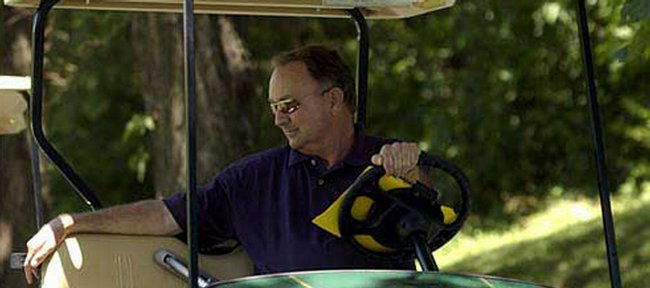 Ross Randall, Kansas golf coach for 28 years before stepping down in 2007, died of an apparent heart attack Friday night in the Florida home he shared with wife Linda.
Randall's teams appeared in 19 NCAA regionals and seven NCAA championships and won the 1999 Big 12 championship.
"I coached against Ross for many years and I always remember him as a very good coach, and even better person," current Kansas golf coach Jamie Bermel said of Randall in a statement released by the athletic department.  "He had a great feel for the game and a great feel for his players. He loved KU and loved representing this university."
After stepping down from his position as men's golf coach in 2007, Randall spent two more years in the athletic department as director of golf operations and later retired to Florida.