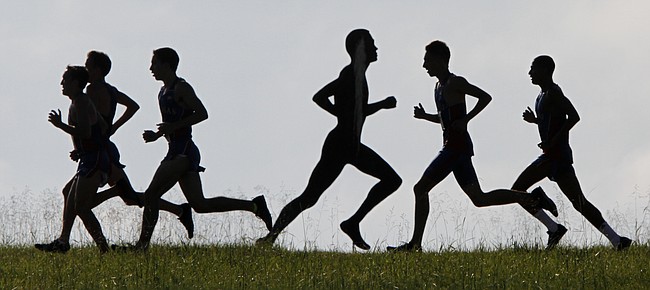 Lawrence has been selected as a venue for two upcoming Division I NCAA championship events.
In 2020, Lawrence will host the men's and women's cross country regional and the outdoor track and field prelim. The cross country regional will take place Nov. 13, 2020, at Rim Rock Farm. The track and field prelim will take place May 28-30, 2020, at Rock Chalk Park.
The NCAA received more than 3,000 bid submissions from NCAA member schools, conferences, sports commissions and cities, according to a press release. The NCAA announced its championship sites for 2019-2022 on Tuesday. Lawrence was one of 613 host sites for Divisions I, II and III that were awarded for this cycle.
Other NCAA Division I championships that will take place in the area are in Kansas City, Mo., and Wichita. Kansas City will host the Division I men's basketball regional in 2019. Wichita will host the first and second rounds of Division I men's basketball in 2021.
More like this story on KUsports.com